Kane Churko is a record producer and songwriter best known for his work with artists such as Ozzy Osbourne, Papa Roach, Five Finger Death Punch and so many more. This episode takes a deep dive into the world of professional songwriting and some of the strategies and approaches that go into writing songs for others.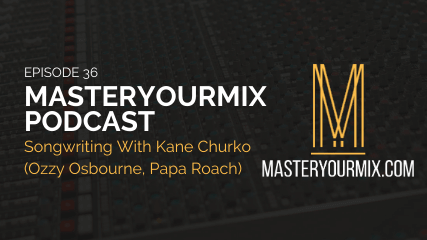 IN THIS EPISODE, YOU'LL LEARN ABOUT:

– Writing songs for other artists
– Working with Ozzy Osbourne
– How to craft great songs
– Getting started as a professional songwriter
– How to organize song ideas and be prepared for writing sessions

To learn more about Kane Churko, visit his website: http://www.kanechurko.com/

To learn more tips on how to improve your mixes, visit http://www.masteryourmix.com/

Download your FREE copy of the Ultimate Mixing Blueprint: www.masteryourmix.com/blueprint

To make sure that you don't miss an episode, make sure to subscribe to the podcast on iTunes or on Android.

Have your questions answered on the show. Send them to questions@masteryourmix.com

Thanks for listening! Please leave a rating and review on iTunes!
Podcast: Play in new window | Download
Subscribe: Apple Podcasts | Android | Google Podcasts | Stitcher | TuneIn | RSS