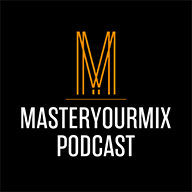 In this episode I chat with Simon Head, a live sound engineer, tour manager, and studio owner who has worked with bands such as Sum 41, The Descendants, SNFU, Treble Charger, and many more.
IN THIS EPISODE YOU'LL LEARN:
The realities of life on the road
The differences of working in a studio vs. live sound
Creating separation and preventing phasing issues in a live setting
The importance of diversifying your skills
Why you need to adapt to the ever changing landscape of the industry
To learn more tips on how to improve your mixes, visit https://masteryourmix.com/
Download your FREE copy of the Ultimate Mixing Blueprint: https://masteryourmix.com/blueprint/
Get your copy of the #1 Amazon bestselling book, The Mixing Mindset – The Step-By-Step Formula For Creating Professional Rock Mixes From Your Home Studio: https://masteryourmix.com/mixingmindsetbook/
Join the FREE MasterYourMix Facebook community: https://links.masteryourmix.com/community
To make sure that you don't miss an episode, make sure to subscribe to the podcast on iTunes or on Android.
Have your questions answered on the show. Send them to questions@masteryourmix.com
Thanks for listening! Please leave a rating and review on iTunes!