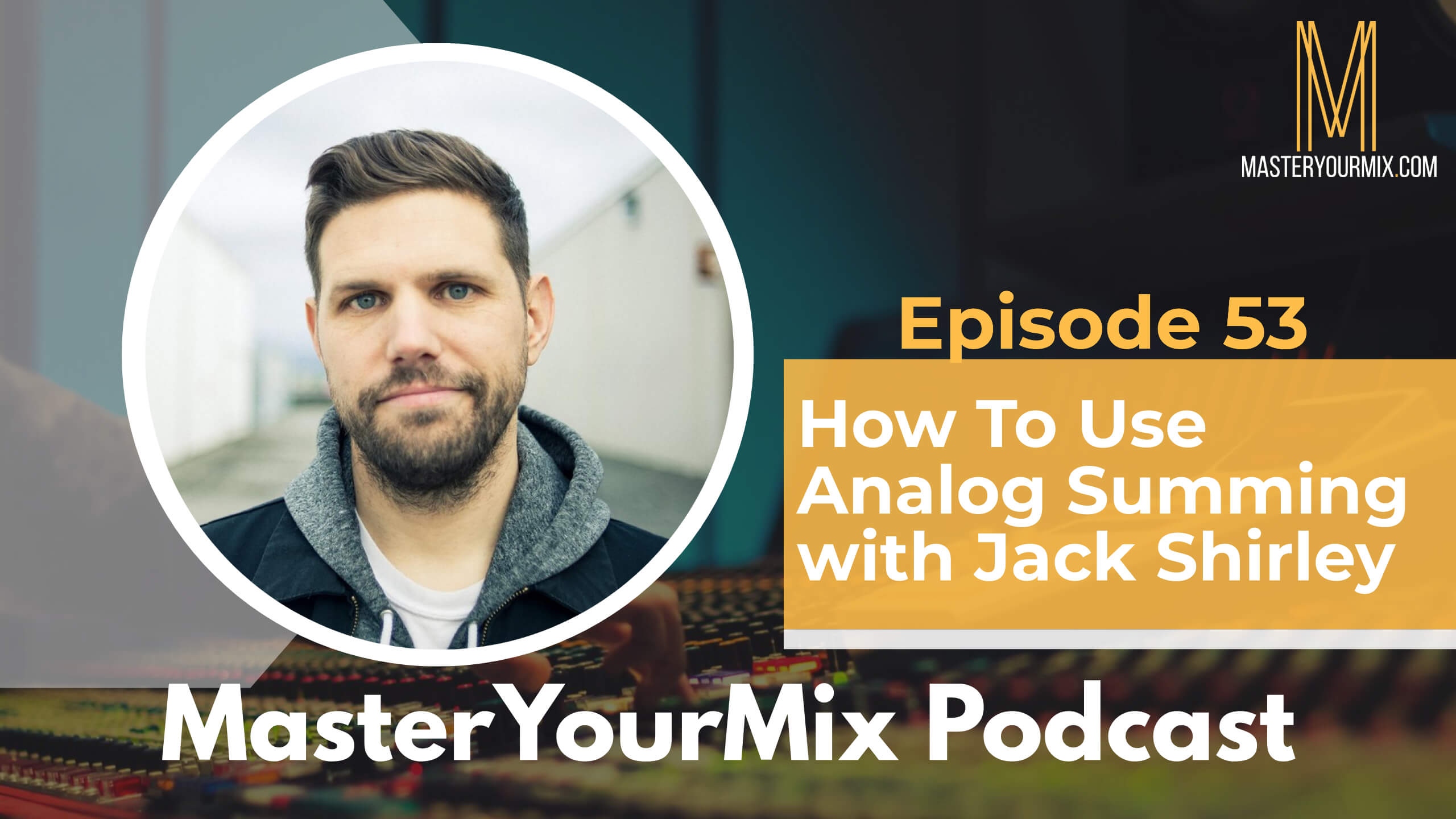 Jack Shirley is a record producer, engineer, and musician from the Bay Area best known for his work with artists such as Deafheaven, Jeff Rosenstock, Loma Prieta, and more. He is the owner of The Atomic Garden Studio, located in Oakland, California, where he approaches his productions with a very DIY attitude, combined with a love of analog gear. 
IN THIS EPISODE, YOU'LL LEARN ABOUT:
How to use saturation in your mixes and find the perfect between having too much vs. not enough

Why Jack prefers to mix in analog

How to capture a band's true sound without getting in their way

Applying EQ and compression during the recording stage

How to record live off the floor

Analog summing: What is it? What are the advantages? What's the difference between active and passive summing?
To learn more about Jack, visit: https://www.theatomicgarden.com/
To learn more tips on how to improve your mixes, visit https://masteryourmix.com/
Download your FREE copy of the Ultimate Mixing Blueprint: https://masteryourmix.com/blueprint/
Get your copy of the #1 Amazon bestselling book, The Mixing Mindset – The Step-By-Step Formula For Creating Professional Rock Mixes From Your Home Studio: https://masteryourmix.com/mixingmindsetbook/
Join the FREE MasterYourMix Facebook community: https://links.masteryourmix.com/community
To make sure that you don't miss an episode, make sure to subscribe to the podcast on iTunes or on Android.
Have your questions answered on the show. Send them to questions@masteryourmix.com
Thanks for listening! Please leave a rating and review on iTunes!