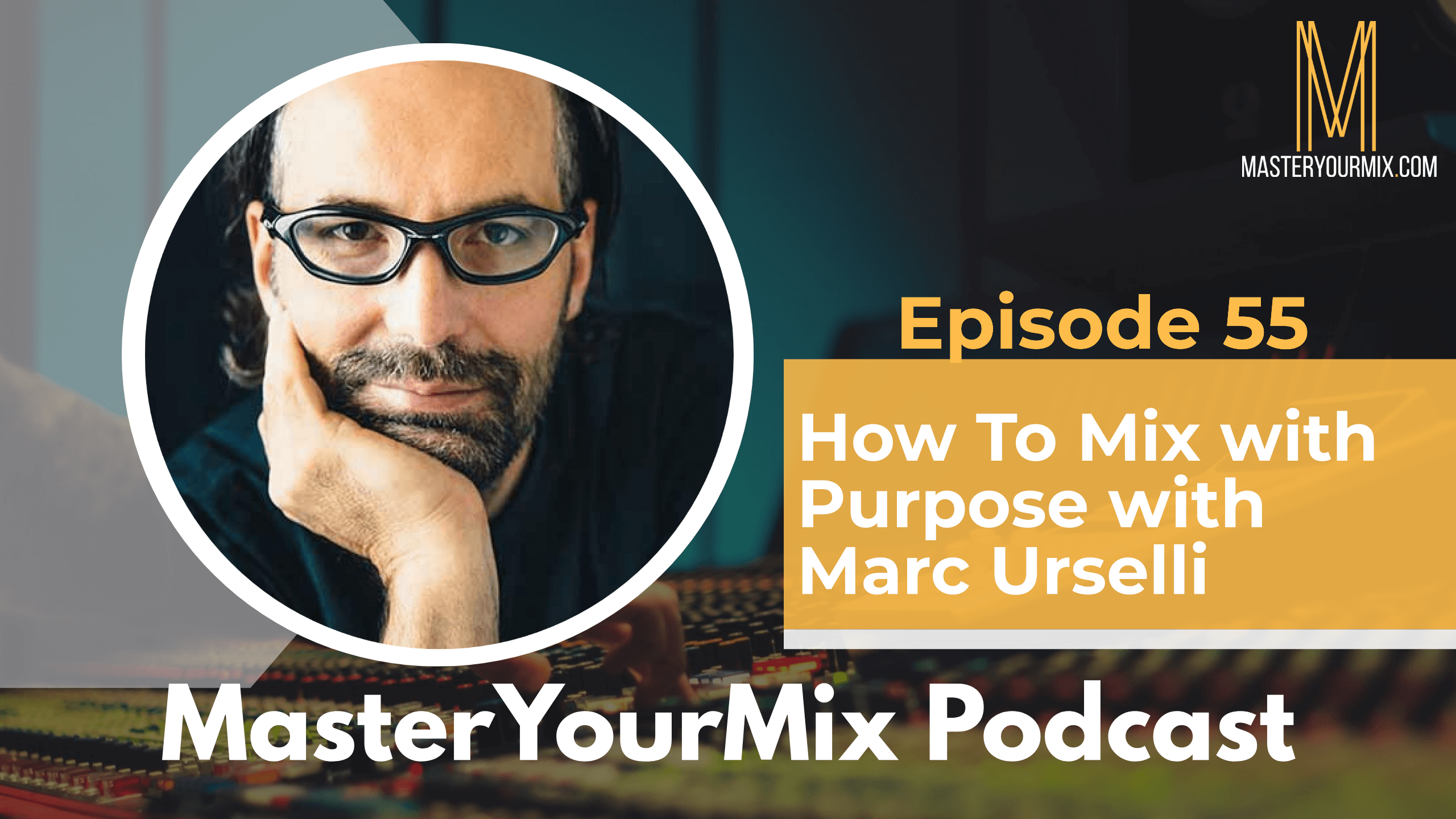 Marc Urselli is an audio engineer, producer, and mixer based out of New York City where he is the studio manager at EastSide Sound. He has worked with artists such as U2, Foo Fighters, Nick Cave, Lou Reed, Sting, and so many more. In his time, he has been nominated for seven Grammy awards and has won three.
IN THIS EPISODE, YOU'LL LEARN ABOUT:
How to work your way into the industry as a professional engineer

The role of a producer vs. composer/arranger

How to prepare for the studio so that you work fast and get better results

The reasons why recording live off the floor will get you better results

The power of having diverse musical influences

Learning how to listen to music critically on your studio monitors

Working with mixing templates

Charging clients per song vs. per track

Achieving balanced low end when working with subwoofers
To learn more about Marc Urselli, visit: https://www.marcurselli.com/
To learn more tips on how to improve your mixes, visit https://masteryourmix.com/
Download your FREE copy of the Ultimate Mixing Blueprint: https://masteryourmix.com/blueprint/
Get your copy of the #1 Amazon bestselling book, The Mixing Mindset – The Step-By-Step Formula For Creating Professional Rock Mixes From Your Home Studio: https://masteryourmix.com/mixingmindsetbook/
Join the FREE MasterYourMix Facebook community: https://links.masteryourmix.com/community
To make sure that you don't miss an episode, make sure to subscribe to the podcast on iTunes or on Android.
Have your questions answered on the show. Send them to questions@masteryourmix.com
Thanks for listening! Please leave a rating and review on iTunes!