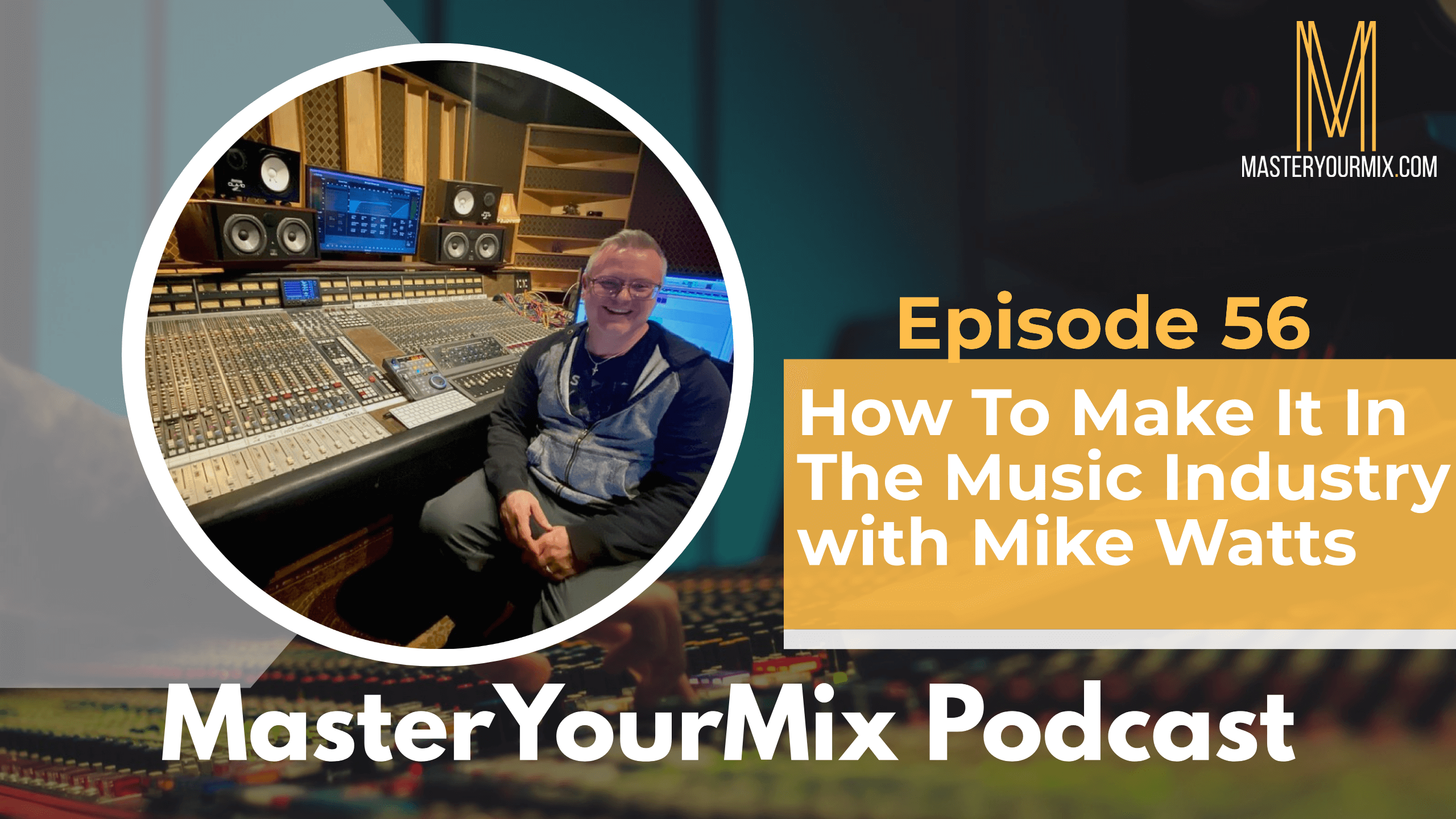 Mike Watts is a New York-based producer, engineer, and mixer who operates VuDu Studios. He has worked with tons of great artists in the indie/punk scene such as As Tall As Lions, Glassjaw, The Deerhunter, The Dillinger Escape Plan, and so many more.
Not only is he a great engineer, but he also has put a lot of focus into business and marketing which allowed him to completely start over after abandoning a successful job in the catering industry in order to focus on music. As you'll hear in this interview, it takes much more than audio skills to have success as an audio engineer.
IN THIS EPISODE, YOU'LL LEARN ABOUT:
How to avoid failure when navigating the music industry

How to find artists who want to pay you to work with them

Differentiating yourself from your competition

What to do if you want to start getting paid for your work but feel like your skills aren't quite ready

The power of the goosebump meter

How to ensure that you get the peak performance out of an artist while recording

Working with reverb – How to use it but guarantee that your mixes don't sound muddy
To learn more about Mike Watts, visit: https://www.vudustudios.com/
To learn more tips on how to improve your mixes, visit https://masteryourmix.com/
Download your FREE copy of the Ultimate Mixing Blueprint: https://masteryourmix.com/blueprint/
Get your copy of the #1 Amazon bestselling book, The Mixing Mindset – The Step-By-Step Formula For Creating Professional Rock Mixes From Your Home Studio: https://masteryourmix.com/mixingmindsetbook/
Join the FREE MasterYourMix Facebook community: https://links.masteryourmix.com/community
To make sure that you don't miss an episode, make sure to subscribe to the podcast on iTunes or on Android.
Have your questions answered on the show. Send them to questions@masteryourmix.com
Thanks for listening! Please leave a rating and review on iTunes!