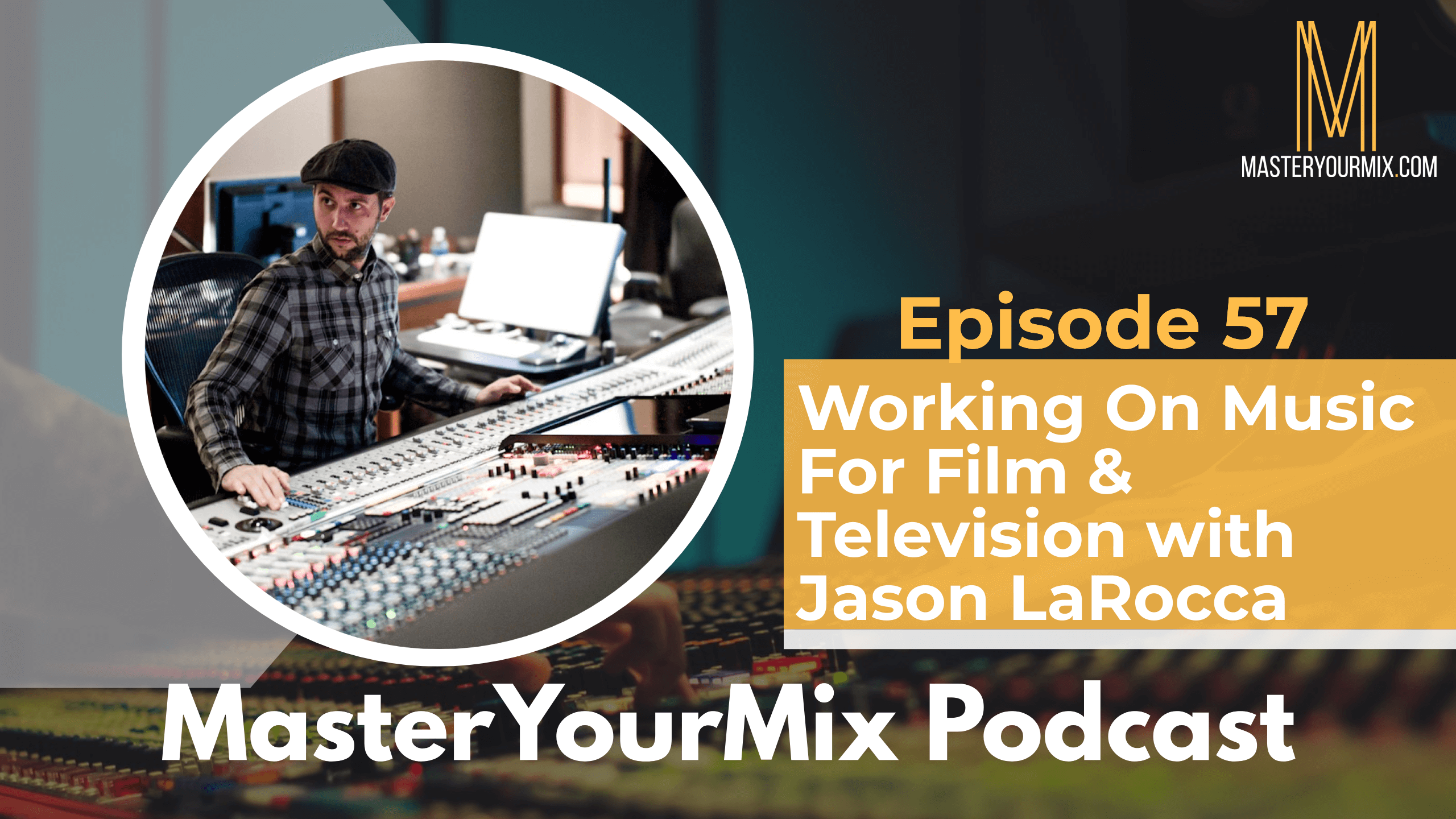 Jason LaRocca is a former singer/guitarist of acclaimed punk band, The Briggs. He became a full-fledged producer and recording engineer at the age of 18. Today, he specializes in working on music for film, television, and video games. He has worked on major motion pictures as "Bad Boys for Life," "Paddington", "Aquaman", "The Accountant", "Coming to America 2", "Godzilla: King of Monsters", Blumhouse horror hit "Ma", and the 2018 Oscar-winning documentary "Icarus". He also mixed the music for the hit video games "Fortnite", "Call of Duty: Black Ops Cold War", "Assasin's Creed Valhalla", and "CyberPunk 2077".
IN THIS EPISODE, YOU'LL LEARN ABOUT:
The differences between working on music for bands vs film

Balancing the "rules" of audio post-production with creativity

Mixing in stereo vs surround sound

How to approach panning when working in surround

Strategizing what to put in your subwoofer channel when mixing music for film

Mix translation in surround

Jason's workflow for getting very large projects done in short amounts of time

Jason's template strategy

Working with orchestral elements
To learn more about Jason, visit: https://www.jasonlarocca.com/
To learn more tips on how to improve your mixes, visit https://masteryourmix.com/
Download your FREE copy of the Ultimate Mixing Blueprint: https://masteryourmix.com/blueprint/
Get your copy of the #1 Amazon bestselling book, The Mixing Mindset – The Step-By-Step Formula For Creating Professional Rock Mixes From Your Home Studio: https://masteryourmix.com/mixingmindsetbook/
Join the FREE MasterYourMix Facebook community: https://links.masteryourmix.com/community
To make sure that you don't miss an episode, make sure to subscribe to the podcast on iTunes or on Android.
Have your questions answered on the show. Send them to questions@masteryourmix.com
Thanks for listening! Please leave a rating and review on iTunes!