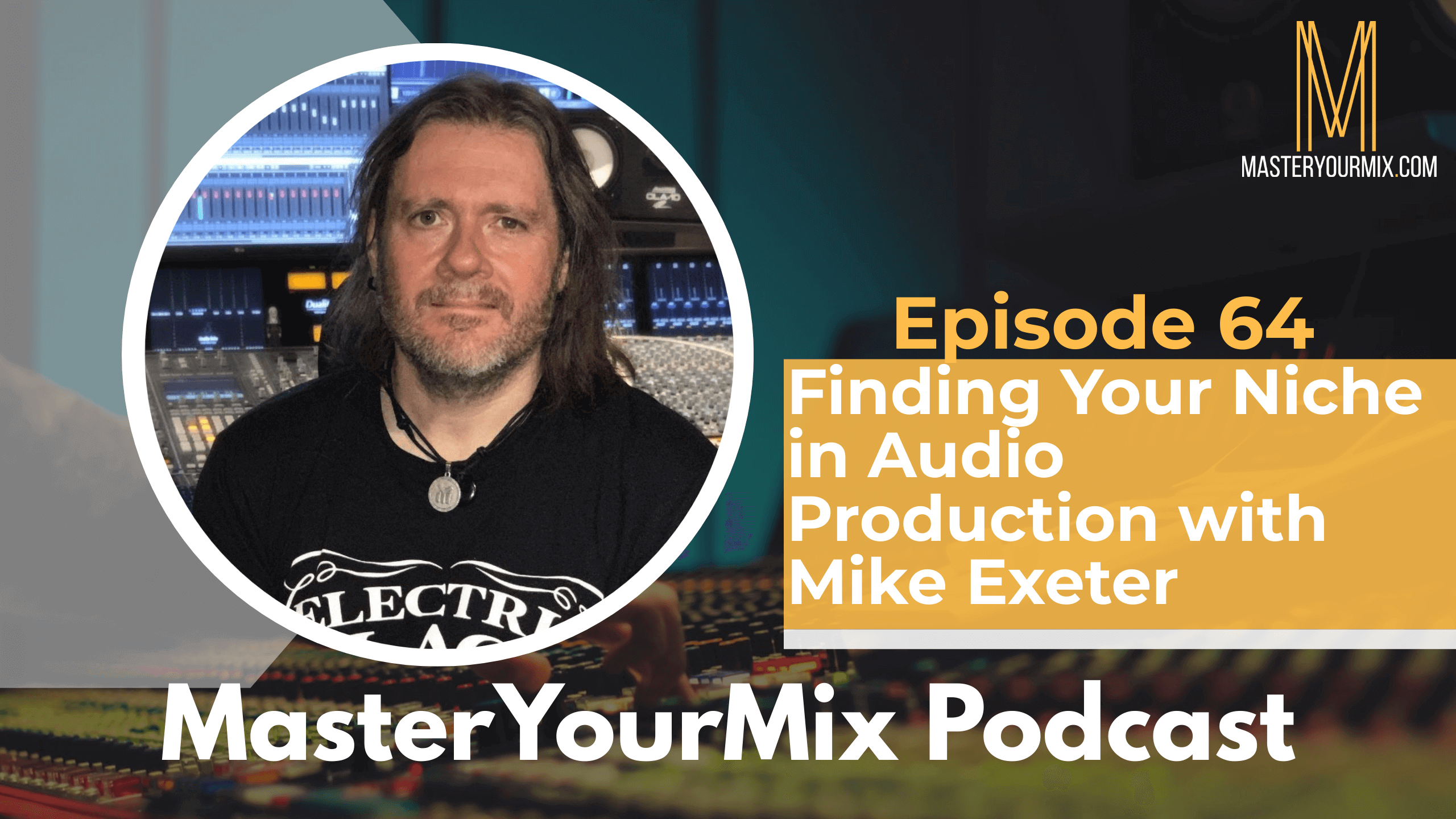 Mike Exeter is a record producer and engineer best known for his work with artists such as Black Sabbath, Judas Priest, Cradle of Filth, and so many others.
IN THIS EPISODE, YOU'LL LEARN ABOUT:
The importance of diversifying your audio skills

Why your technical skills aren't the thing that sets you apart

The lessons Mike learned from working alongside Rick Rubin

What it's like to work with Black Sabbath

Mike's unusual technique for recording toms

Tips for getting the perfect mic position when recording guitars

How to get metal mixes to sound heavy but still balanced

How to manage the low end when working with lots of double-kick drums hits

The 5 dimensions of mixing and how to ensure you achieve them
 
To learn more about Mike Exeter, visit: https://www.mikeexeter.com/
To learn more tips on how to improve your mixes, visit https://masteryourmix.com/
Download your FREE copy of the Ultimate Mixing Blueprint: https://masteryourmix.com/blueprint/
Get your copy of the #1 Amazon bestselling book, The Mixing Mindset – The Step-By-Step Formula For Creating Professional Rock Mixes From Your Home Studio: https://masteryourmix.com/mixingmindsetbook/
Join the FREE MasterYourMix Facebook community: https://links.masteryourmix.com/community
To make sure that you don't miss an episode, make sure to subscribe to the podcast on iTunes or on Android.
Have your questions answered on the show. Send them to questions@masteryourmix.com
Thanks for listening! Please leave a rating and review on iTunes!