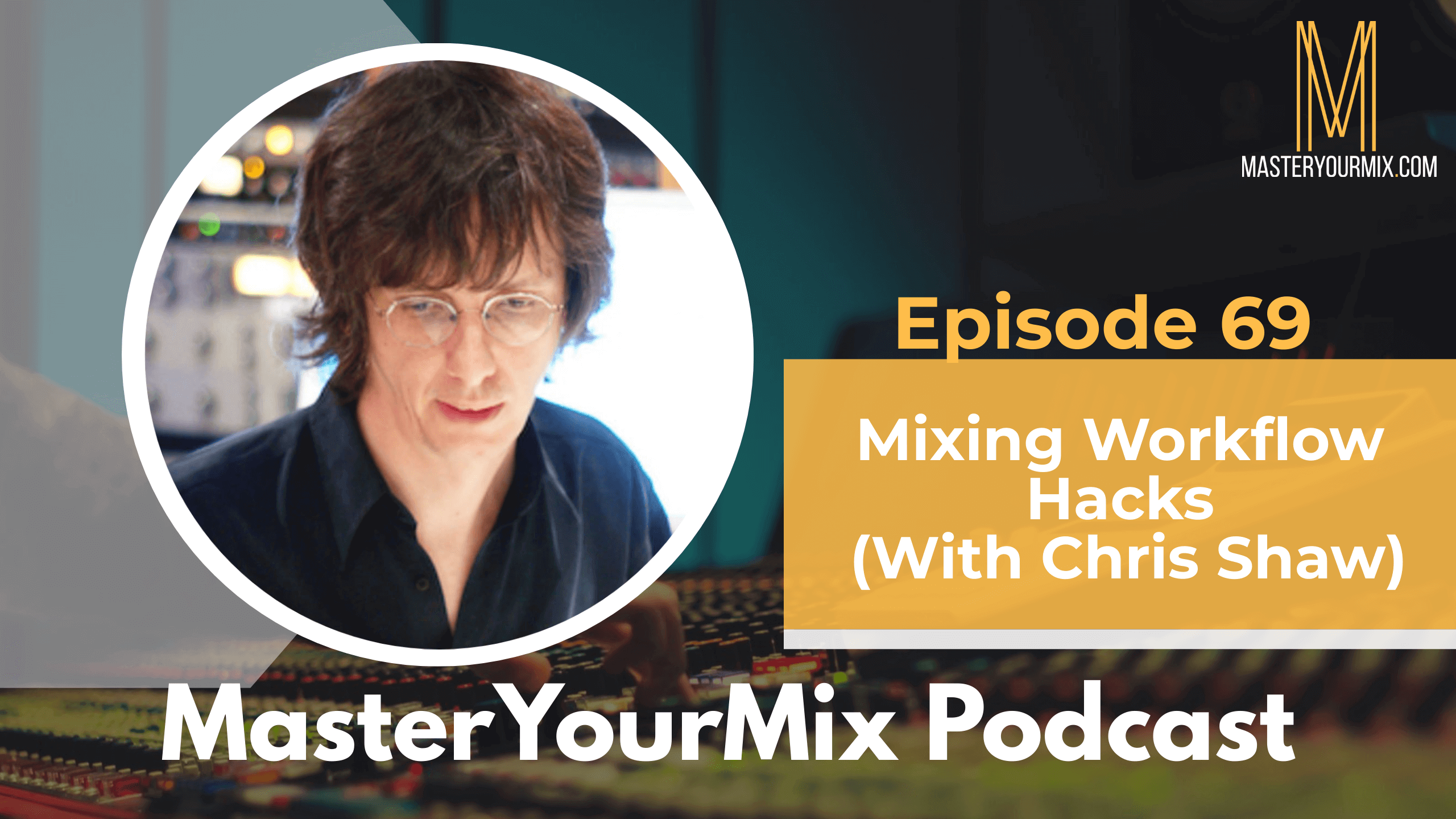 Chris Shaw is a four time Grammy Award winning American producer, engineer, mixer, and musician. 
Beginning his career at Greene Street Recording, he quickly worked his way from his start as an NYU intern, to assistant engineer, to a position as a staff engineer working with influential hip-hop artists such as Public Enemy, A Tribe Called Quest, Run-DMC, and LL Cool J. 
He went independent shortly after and has since made records with Weezer, Wilco, Bob Dylan, Ween, Jeff Buckley, Soul Asylum, Sheryl Crow, Super Furry Animals, Death Cab For Cutie, Lou Reed, Bad Brains, Ric Ocasek, Cheap Trick, Neon Neon, Elvis Perkins, Guillemots, Joss Stone, The Meat Puppets, Nada Surf, Dashboard Confessional, and The Derek Trucks Band. 
He has worked on six of Rolling Stone's "500 Greatest Records of All Time".
IN THIS EPISODE, YOU'LL LEARN ABOUT:
Finding ways to work fast and keep momentum going in the studio

The minimum amount of gear needed to make great productions

Chris' simple MIDI trick that makes gating, compression, and sampling easy

Using macros to eliminate tedious mixing tasks

Working with Weezer

Why there is no reverb on the Weezer Blue album

A hack for multi-micing guitars that will make sure you capture the best sound

Chris' tips for making your choruses explode 

A simple technique for knowing how to prioritize instrument levels in your mixes
To learn more about Chris Shaw, visit: https://www.chrisshawmix.com/
To learn more tips on how to improve your mixes, visit https://masteryourmix.com/
Download your FREE copy of the Ultimate Mixing Blueprint: https://masteryourmix.com/blueprint/
Get your copy of the #1 Amazon bestselling book, The Mixing Mindset – The Step-By-Step Formula For Creating Professional Rock Mixes From Your Home Studio: https://masteryourmix.com/mixingmindsetbook/
Join the FREE MasterYourMix Facebook community: https://links.masteryourmix.com/community
To make sure that you don't miss an episode, make sure to subscribe to the podcast on iTunes or on Android.
Have your questions answered on the show. Send them to questions@masteryourmix.com
Thanks for listening! Please leave a rating and review on iTunes!