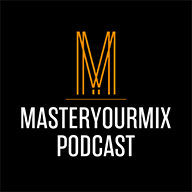 In this episode I'm answering subscriber-submitted questions in order to help you improve your mixes.
IN THIS EPISODE YOU'LL LEARN ABOUT:
Using plugins to "color" sound
How certain plugins are eating into your headroom
Using reference tracks in the tracking and mixing stages
A common mistake people make when comparing their mixes to other recordings that can actually make their mixes sound worse
Compressing on individual channels rather than on a group
How to approach using compression in your mixes.
To learn more tips on how to improve your mixes, visit http://www.masteryourmix.com/
Download your FREE copy of the Ultimate Mixing Blueprint: www.masteryourmix.com/blueprint
To make sure that you don't miss an episode, make sure to subscribe to the podcast on iTunes or on Android.
Submit your questions!!! I want you to learn as much as you can from these episodes. If you have any questions you'd like answered, submit them HERE
60 Lessons Every Mixing Engineer Must Know: www.masteryourmix.com/60lessonsebook
Thanks for listening! Please leave a comment or review on iTunes!