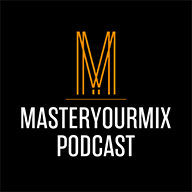 In this episode I'm answering subscriber-submitted questions in order to help you improve your mixes.
IN THIS EPISODE YOU'LL LEARN ABOUT:
Using plugins to "color" sound
How certain plugins are eating into your headroom
Using reference tracks in the tracking and mixing stages
A common mistake people make when comparing their mixes to other recordings that can actually make their mixes sound worse
Compressing on individual channels rather than on a group
How to approach using compression in your mixes.
To learn more tips on how to improve your mixes, visit https://masteryourmix.com/
Download your FREE copy of the Ultimate Mixing Blueprint: https://masteryourmix.com/blueprint/
Get your copy of the #1 Amazon bestselling book, The Mixing Mindset – The Step-By-Step Formula For Creating Professional Rock Mixes From Your Home Studio: https://masteryourmix.com/mixingmindsetbook/
Join the FREE MasterYourMix Facebook community: https://links.masteryourmix.com/community
To make sure that you don't miss an episode, make sure to subscribe to the podcast on iTunes or on Android.
Have your questions answered on the show. Send them to questions@masteryourmix.com
Thanks for listening! Please leave a rating and review on iTunes!