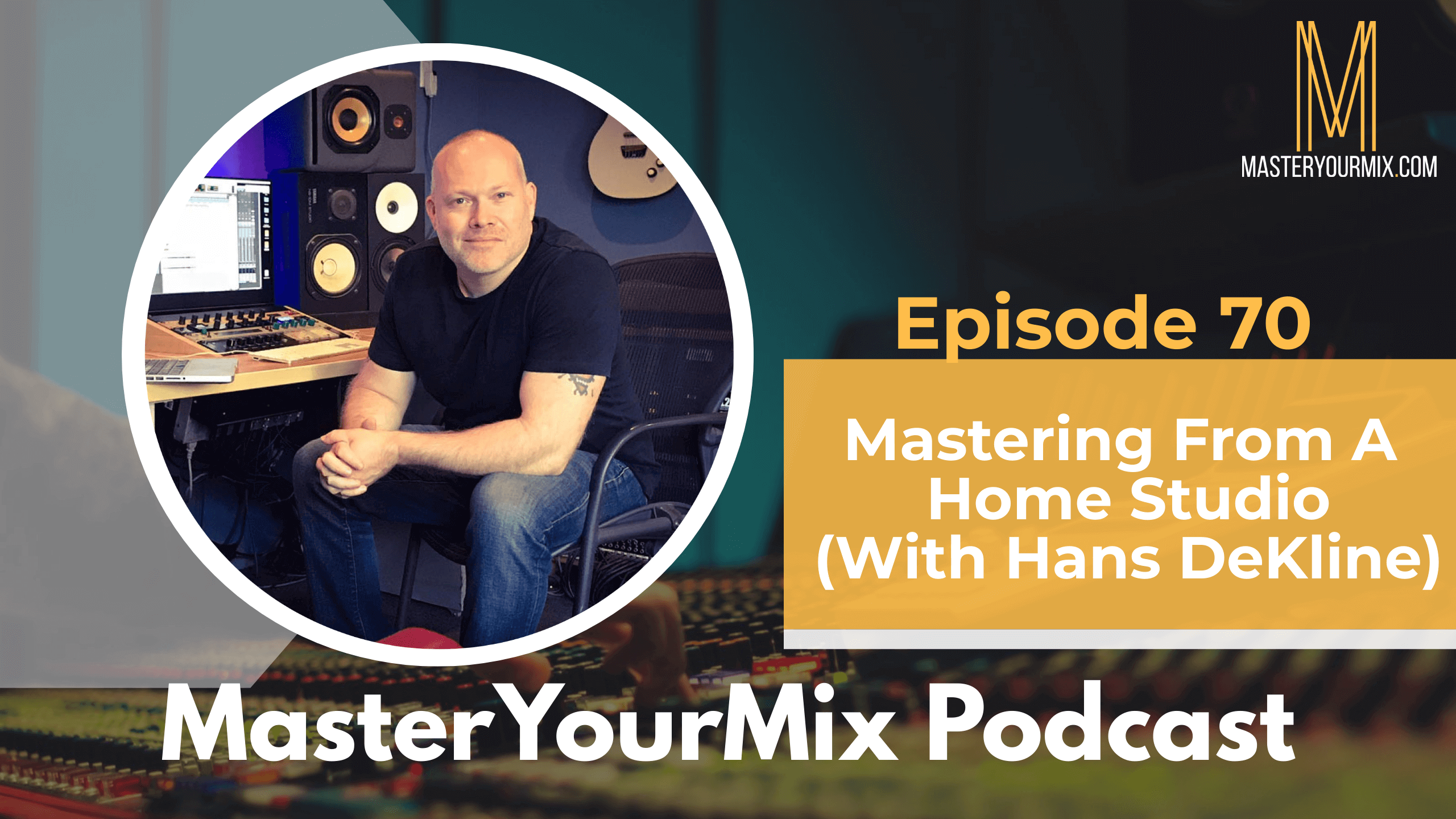 Hans DeKline is a Grammy-winning, Los Angeles mastering engineer. Since 2005, he has mastered thousands of songs & albums by artists such as U2, Pixies, Touche Amore, mewithoutYou, Burna Boy, Veruca Salt, Lisa Loeb, Mark Isham, James Fearnley (the Pogues), Letters to Cleo, UMI, Candiria, Ritchie Ramone, and so many more.
IN THIS EPISODE, YOU'LL LEARN ABOUT:
– Setting your expectations for having your song mastered
– Whether or not you need to know how to mix before you can become a mastering engineer
– Why you don't need a perfectly treated room or expensive equipment to master records professionally
– The most important button in your studio
– How long it usually takes to master a song
– Why attending your mastering sessions isn't a good idea
– The simple tool that will help ensure your mixes translate from system to system
– Why meters don't matter
– How to prepare your tracks for mastering
To learn more about Hans DeKline, visit: https://hansdeklinemastering.com/
To learn more tips on how to improve your mixes, visit https://masteryourmix.com/
Download your FREE copy of the Ultimate Mixing Blueprint: https://masteryourmix.com/blueprint/
Get your copy of the #1 Amazon bestselling book, The Mixing Mindset – The Step-By-Step Formula For Creating Professional Rock Mixes From Your Home Studio: https://masteryourmix.com/mixingmindsetbook/
Join the FREE MasterYourMix Facebook community: https://links.masteryourmix.com/community
To make sure that you don't miss an episode, make sure to subscribe to the podcast on iTunes or on Android.
Have your questions answered on the show. Send them to questions@masteryourmix.com
Thanks for listening! Please leave a rating and review on iTunes!