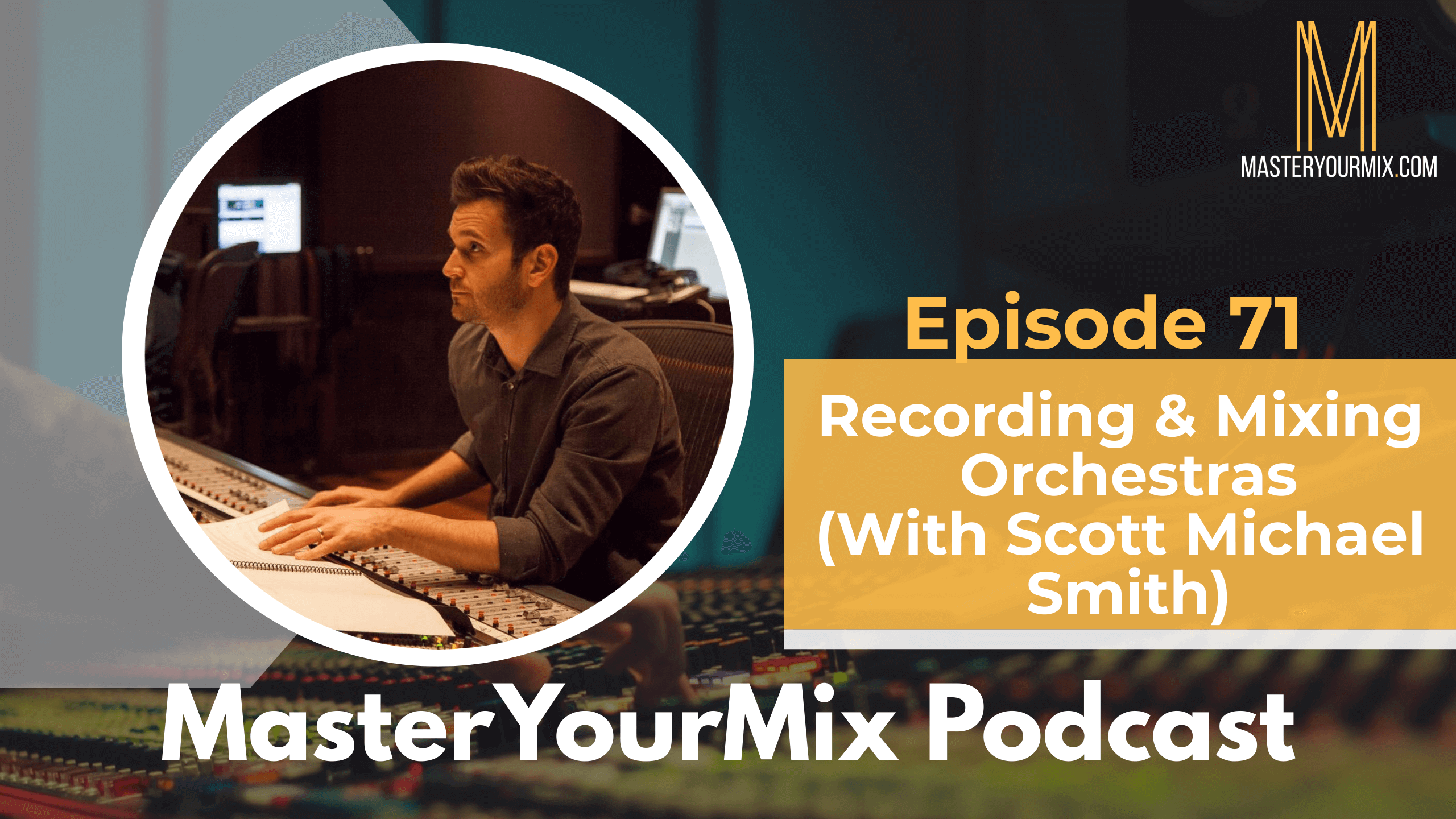 Scott Michael Smith is an American audio engineer, record producer, and multi-instrumentalist based in Los Angeles, California. Smith has worked with John Mayer, Fink, Colbie Caillat, Katy Perry, Carole King, and Weezer amongst many others. 
Smith has worked extensively in film and television music as well. Some of Smith's score work includes The Handmaid's Tale, It Chapter 2, The Invisible Man, Mank and the Academy Award-winning film The Revenant.
IN THIS EPISODE, YOU'LL LEARN ABOUT:
– Recording and mixing orchestras
– How to mic an orchestra
– How to keep organized and manage hundreds of audio tracks
– The secret to recording hundreds of tracks worth of instruments in less than 3 hours
– How Scott lays out his template to mix fast
– The challenges of recording orchestras during COVID
– Dolby Atmos: the challenges of adopting this new system for mixing
– Will Atmos work for mixing music?
To learn more about Scott Michael Smith, visit: http://www.scottmichaelsmith.net/
To learn more tips on how to improve your mixes, visit https://masteryourmix.com/
Download your FREE copy of the Ultimate Mixing Blueprint: https://masteryourmix.com/blueprint/
Get your copy of the #1 Amazon bestselling book, The Mixing Mindset – The Step-By-Step Formula For Creating Professional Rock Mixes From Your Home Studio: https://masteryourmix.com/mixingmindsetbook/
Join the FREE MasterYourMix Facebook community: https://links.masteryourmix.com/community
To make sure that you don't miss an episode, make sure to subscribe to the podcast on iTunes or on Android.
Have your questions answered on the show. Send them to questions@masteryourmix.com
Thanks for listening! Please leave a rating and review on iTunes!