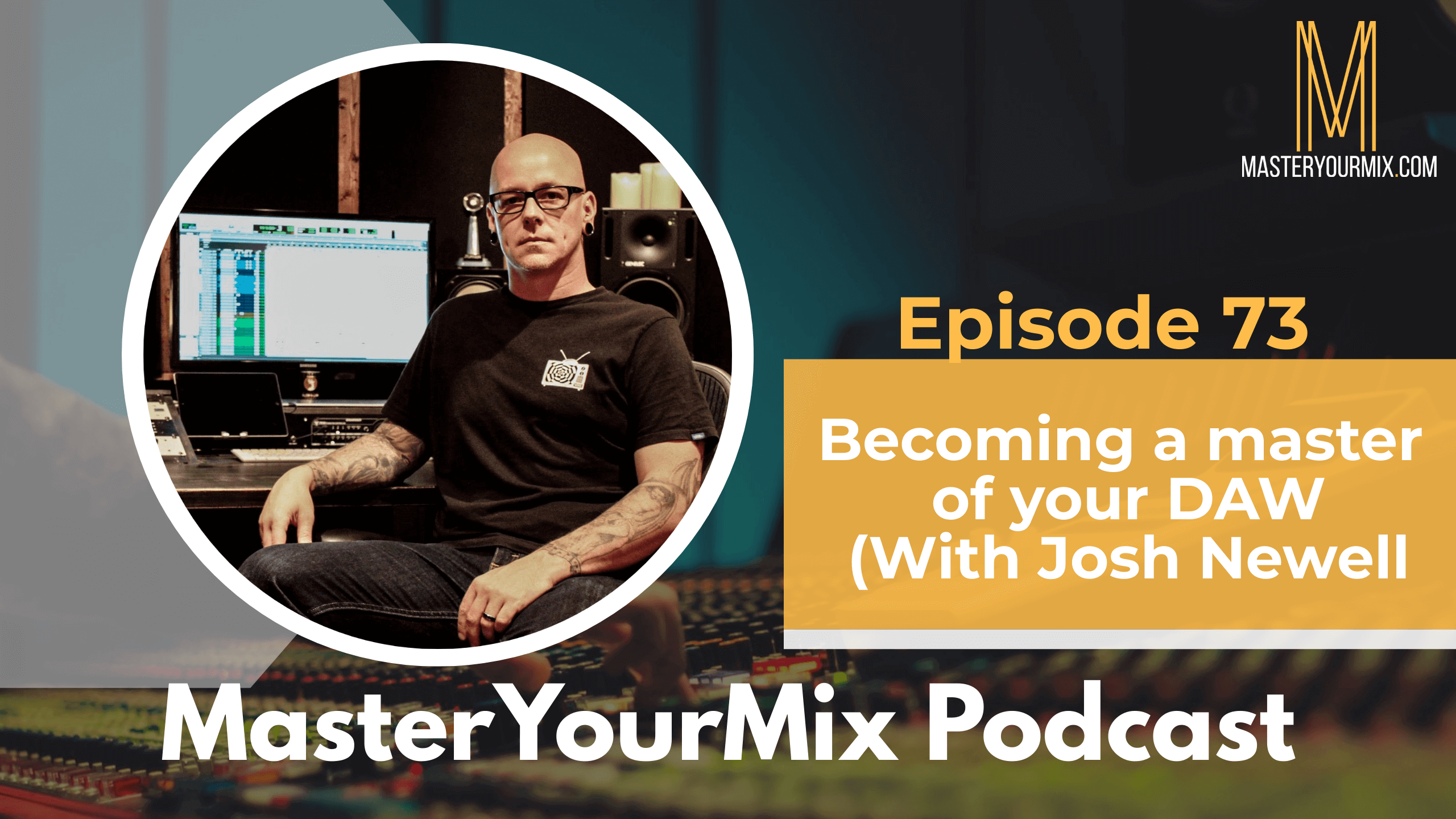 Josh Newell is a Los Angeles based engineer, mixer, and producer known for his work with a wide range of artists, including Linkin Park, Intronaut, Nas, Avril Lavigne, Celine Dion P.O.D, and many more. He has gained a reputation for being a master with Pro Tools and being very thorough with his work.
IN THIS EPISODE, YOU'LL LEARN ABOUT:
– Mastering your DAW
– Striking a balance between being thorough vs. being fast
– Pro Tools certification – Is it worth it/necessary?
– How to get in with bands that you want to work with
– What makes a great assistant
– Optimizing your recording environment in order to work fast and stay creative
– The challenges of working with A-level artists
– Tips for editing drums so that they sound tight but natural
– The one track that you should be recording in order to make guitar editing easy.
To learn more about Josh Newell, visit: https://josh-newell.com/
To learn more tips on how to improve your mixes, visit https://masteryourmix.com/
Download your FREE copy of the Ultimate Mixing Blueprint: https://masteryourmix.com/blueprint/
Get your copy of the #1 Amazon bestselling book, The Mixing Mindset – The Step-By-Step Formula For Creating Professional Rock Mixes From Your Home Studio: https://masteryourmix.com/mixingmindsetbook/
Join the FREE MasterYourMix Facebook community: https://links.masteryourmix.com/community
To make sure that you don't miss an episode, make sure to subscribe to the podcast on iTunes or on Android.
Have your questions answered on the show. Send them to questions@masteryourmix.com
Thanks for listening! Please leave a rating and review on iTunes!