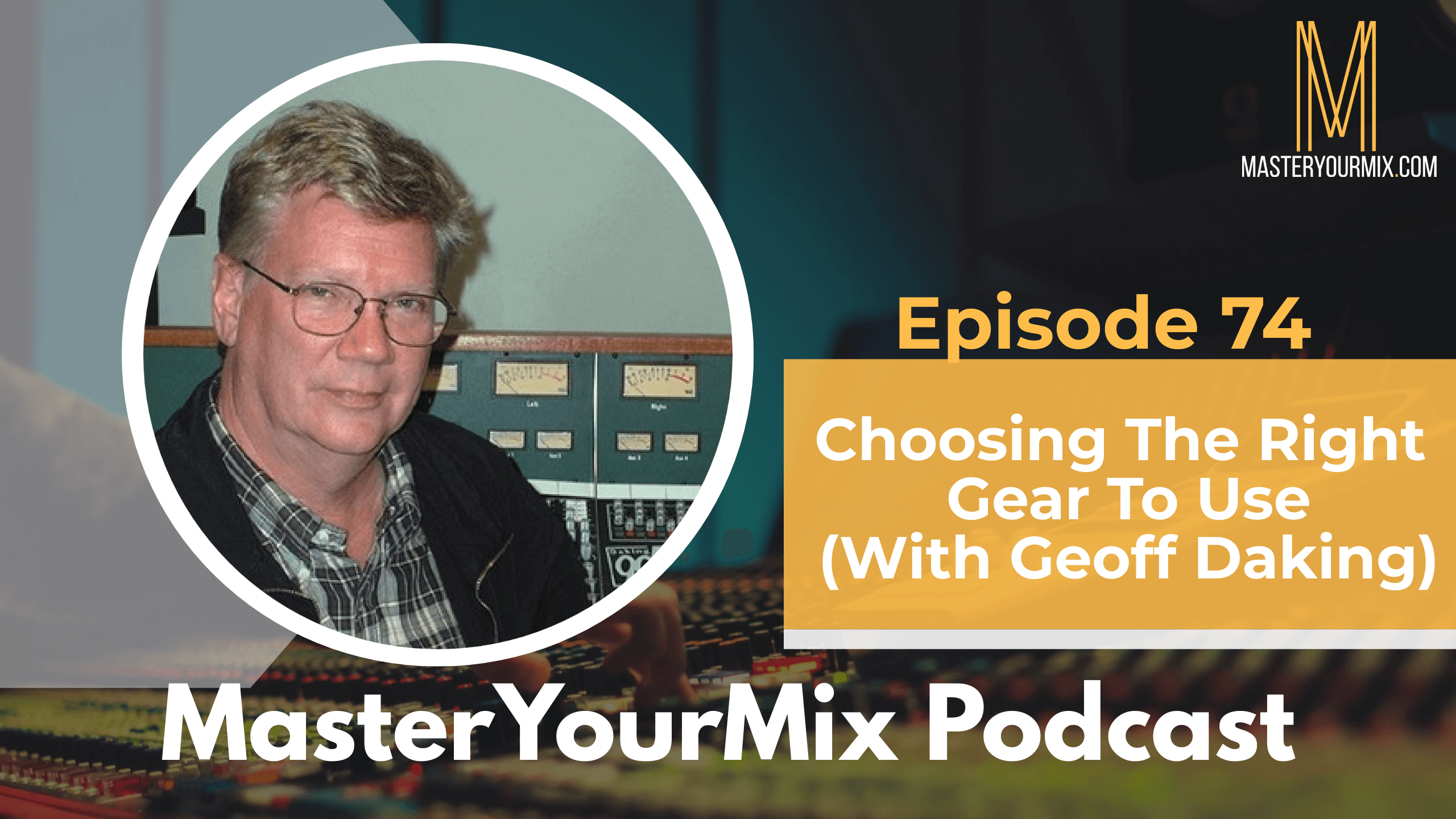 Geoff Daking got his start as a drummer in the band, Blues Magoos. Over time, he transitioned from performing music to working in the studio, where he worked with tons of great artists including Meatloaf on his "Bat Out Of Hell" album.
In 1994, Geoff started a company, Daking Audio, where he built a line of amazing, affordable mic preamps, EQs, compressors, and consoles designed to achieve pro-quality sound out of a home studio.
IN THIS EPISODE, YOU'LL LEARN ABOUT:
– How to get a job in a studio without any experience at all
– Working with Meatloaf, Lou Reed, Luther Vandross
– What makes gear better suited for home studios vs large format facilities
– Choosing microphone preamps: What makes a good one
– Mistakes you're likely making with your preamp
– How to achieve different types of saturation from your mic preamp
– What to look out for when choosing a compressor
– Compression types: How different models differ and what they sound like
– Why using a stepped EQ is often better than parametric
– Why HPFs are so critical in home studios
To learn more about Geoff Daking, visit: https://www.daking.com/
To learn more tips on how to improve your mixes, visit https://masteryourmix.com/
Download your FREE copy of the Ultimate Mixing Blueprint: https://masteryourmix.com/blueprint/
Get your copy of the #1 Amazon bestselling book, The Mixing Mindset – The Step-By-Step Formula For Creating Professional Rock Mixes From Your Home Studio: https://masteryourmix.com/mixingmindsetbook/
Join the FREE MasterYourMix Facebook community: https://links.masteryourmix.com/community
To make sure that you don't miss an episode, make sure to subscribe to the podcast on iTunes or on Android.
Have your questions answered on the show. Send them to questions@masteryourmix.com
Thanks for listening! Please leave a rating and review on iTunes!