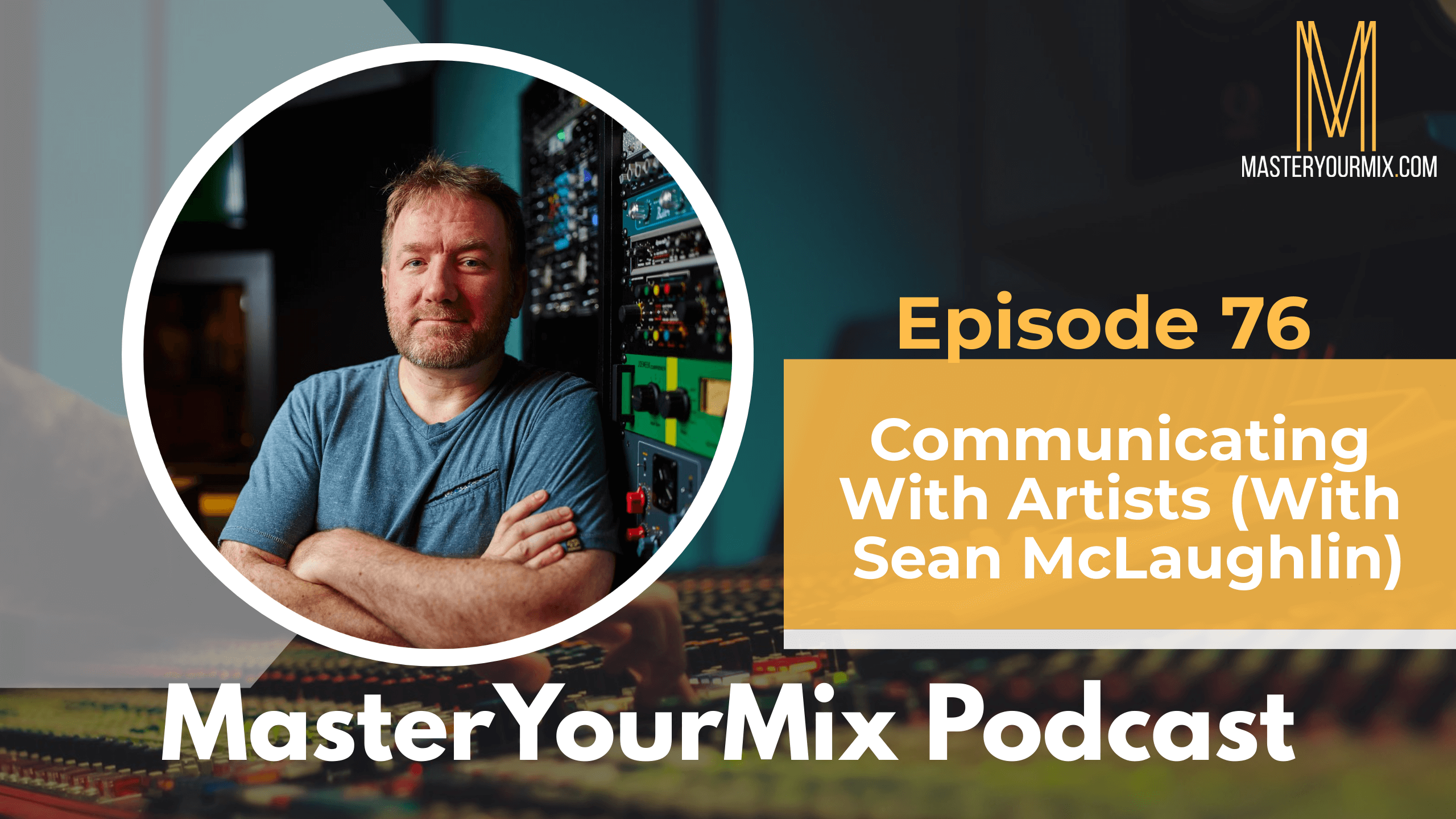 Sean McLaughlin is a producer, engineer, mixer and assistant professor in the Music Production and Engineering Major at Berklee.
He started his studio,  37' Productions, as a means for musicians to achieve high quality, label-ready recordings routinely unavailable to unsigned artists.
Sean has worked with notable producers Andy Johns, Jimbo Barton, Carmen Rizzo, and artists Rush, Elliott Smith, Marilyn Manson, Death Row Records, and many others. 
In 2013, 2018 and 2019, Sean had the honor of being named Producer of the Year by the New England Music Awards. In 2019, Sean became the first to win Producer of the Year for both the Boston Music Awards and New England Music Awards in the same year.
IN THIS EPISODE, YOU'LL LEARN ABOUT:
– Attended vs. unattended sessions: Which should you do?
– How to use an artists' rough mix to help make your mix sound better
– How to get mix revision notes that make your life easier
– Editing vocals and drums
– Editing drums – using tempo mapping to create a more natural feel
– The problem with using multiband compression
– The # 1 question you should ask all artists before you start working with them in order to make sure everyone shares the same creative vision
– EQ: Before or after compression?
– Should you start a mix with drums or vocals?
To learn more about Sean McLaughlin, visit: https://www.37ft.com/
To learn more tips on how to improve your mixes, visit https://masteryourmix.com/
Download your FREE copy of the Ultimate Mixing Blueprint: https://masteryourmix.com/blueprint/
Get your copy of the #1 Amazon bestselling book, The Mixing Mindset – The Step-By-Step Formula For Creating Professional Rock Mixes From Your Home Studio: https://masteryourmix.com/mixingmindsetbook/
Join the FREE MasterYourMix Facebook community: https://links.masteryourmix.com/community
To make sure that you don't miss an episode, make sure to subscribe to the podcast on iTunes or on Android.
Have your questions answered on the show. Send them to questions@masteryourmix.com
Thanks for listening! Please leave a rating and review on iTunes!