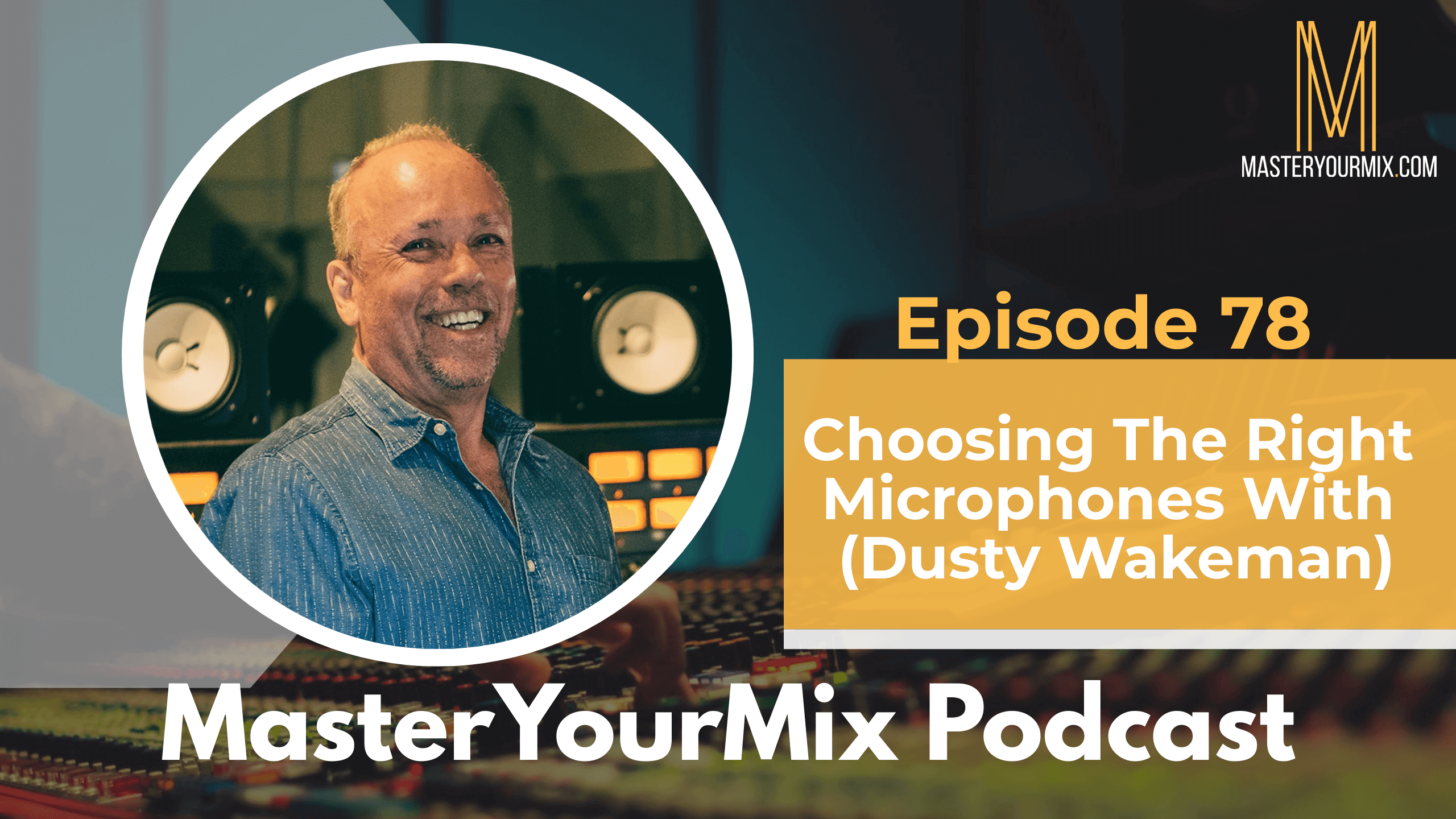 Dusty Wakeman has worn a lot of hats – producer, engineer, musician, and owner/manager of Los Angeles based Mad Dog Studios. His work with Dwight Yoakam, Lucinda Williams, Roy Orbison, Michelle Shocked, Buck Owens and many other artists has helped generate a number of multi-platinum and Grammy-winning records. 
Growing up in Texas, Dusty developed a love of the whole process of making music, from touring in groups to engineering records and designing his own studios. After moving to Los Angeles in 1977 to pursue a career as a bass player, he took a "temporary" gig at West L.A. Music, where he became store manager and stayed for three years. In 1980 he founded Mad Dog Studios, which he owned and operated for 28 years. 
Dusty discovered Royer mics in 2000, caught ribbon fever, and picked up a number of Royers for Mad Dog Studios, leading to a close relationship with Royer Labs. Looking for a 'lifestyle change' after 25 years of constant engineering, producing records and touring, Dusty came across the prototype for the MA-200. His enthusiasm for the new brand led to Dusty joining Mojave Audio in September of 2005. His in-depth knowledge of recording, understanding of the importance of choosing the right microphone for the job, and his ability to share his experience make Dusty an invaluable asset to Mojave Audio. Dusty serves as President of Mojave Audio.
IN THIS EPISODE, YOU'LL LEARN ABOUT:
– Imposter syndrome: What to do when you're feeling doubt in your abilities as an engineer
– Mic combinations to get the ultimate guitar sound
– When to use ribbon microphones instead of dynamics or condensers.
– How to use low pass filters to create more clarity in your mix
– What makes one microphone better than another
– What to look out for when buying microphones
– A great resource for being able to shootout hundreds of microphones
– Tube mics: Are they worth the hype?
To learn more about Dusty Wakeman and Mojave Audio, visit https://mojaveaudio.com/
To learn more tips on how to improve your mixes, visit https://masteryourmix.com/
Download your FREE copy of the Ultimate Mixing Blueprint: https://masteryourmix.com/blueprint/
Get your copy of the #1 Amazon bestselling book, The Mixing Mindset – The Step-By-Step Formula For Creating Professional Rock Mixes From Your Home Studio: https://masteryourmix.com/mixingmindsetbook/
Join the FREE MasterYourMix Facebook community: https://links.masteryourmix.com/community
To make sure that you don't miss an episode, make sure to subscribe to the podcast on iTunes or on Android.
Have your questions answered on the show. Send them to questions@masteryourmix.com
Thanks for listening! Please leave a rating and review on iTunes!