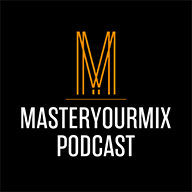 In this episode, I'm chatting with Dan Broadbeck, a Juno award winning engineer and producer based out of London, Ontario Canada who has worked with artists such as Dolores O'Riordan of The Cranberries, Ivory Hours, The Ghandarvas and more.
IN THIS EPISODE YOU'LL LEARN ABOUT:
Building trust with an artist in the studio
The power of confidence in the studio
How to know what an artist is looking for in their final mix before you've even started
Why one set of speakers is all you need to use as a reference
How to properly monitor so that you can get an accurate low end
Using distortion to create energy and emotion in a performance
To learn more tips on how to improve your mixes, visit https://masteryourmix.com/
Download your FREE copy of the Ultimate Mixing Blueprint: https://masteryourmix.com/blueprint/
Get your copy of the #1 Amazon bestselling book, The Mixing Mindset – The Step-By-Step Formula For Creating Professional Rock Mixes From Your Home Studio: https://masteryourmix.com/mixingmindsetbook/
Join the FREE MasterYourMix Facebook community: https://links.masteryourmix.com/community
To make sure that you don't miss an episode, make sure to subscribe to the podcast on iTunes or on Android.
Have your questions answered on the show. Send them to questions@masteryourmix.com
Thanks for listening! Please leave a rating and review on iTunes!