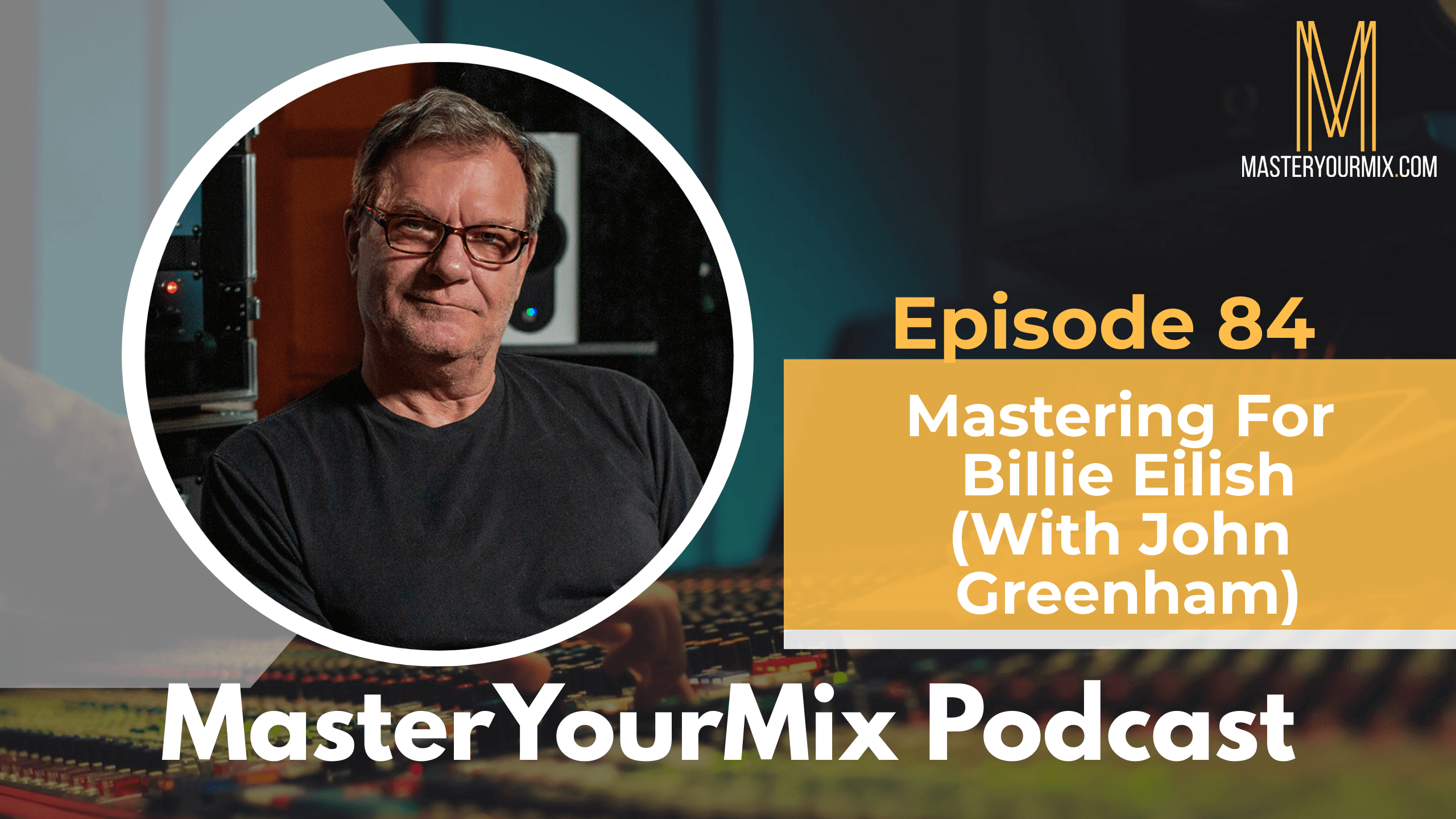 John Greenham is a Grammy Award-winning mastering engineer who has worked with many great artists including Billie Eilish, Los Tigres del Norte, Sam Smith, Katy Perry, Ice Cube, Banks, and many more. He currently works independently out of Echo Park in LA.
IN THIS EPISODE, YOU'LL LEARN ABOUT:
– Learning to hear small boosts/cuts with EQ
– The benefits of analog vs digital gear in mastering
– Working with Billie Eilish
– How to prepare your tracks for mastering
– How to make your songs sound louder on Spotify
– Why you should mix with a limiter on 
– How to make your low end feel huge
To learn more about John Greenham, visit: http://www.johngreenham.com/
To learn more tips on how to improve your mixes, visit https://masteryourmix.com/
Download your FREE copy of the Ultimate Mixing Blueprint: https://masteryourmix.com/blueprint/
Get your copy of the #1 Amazon bestselling book, The Mixing Mindset – The Step-By-Step Formula For Creating Professional Rock Mixes From Your Home Studio: https://masteryourmix.com/mixingmindsetbook/
Join the FREE MasterYourMix Facebook community: https://links.masteryourmix.com/community
To make sure that you don't miss an episode, make sure to subscribe to the podcast on iTunes or on Android.
Have your questions answered on the show. Send them to questions@masteryourmix.com
Thanks for listening! Please leave a rating and review on iTunes!