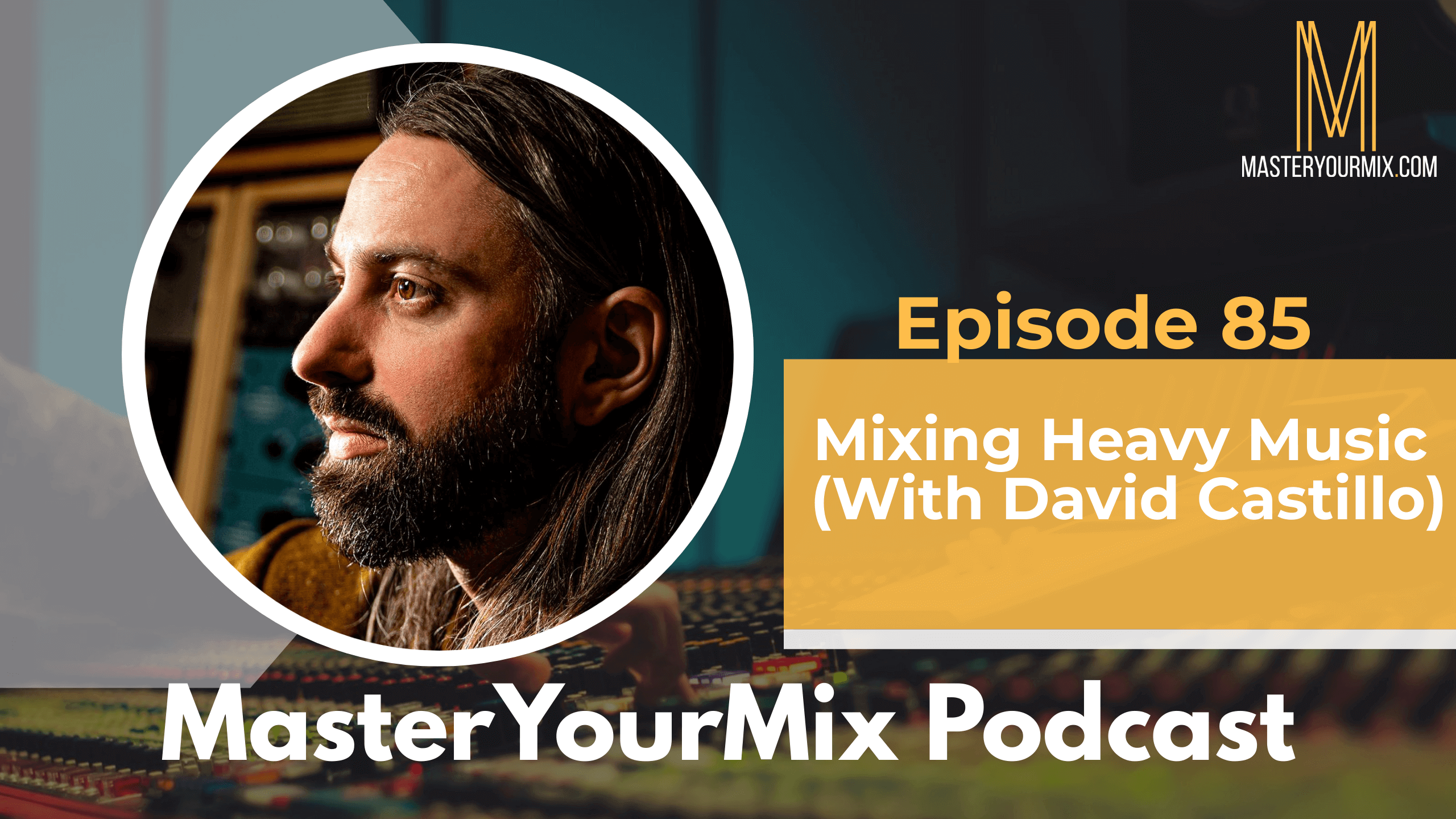 David Castillo is a producer and mixing engineer who conducts his business under the name "Ghost Ward".  He is renowned worldwide for his work with prestigious bands such as Opeth, Whitechapel, Katatonia, Carcass, Dark Tranquillity, Leprous, Soen, Soilwork, Candlemass, Bloodbath and many more. Since 2014 Castillo has co-owned the legendary Studio Gröndahl in Stockholm along with Jens Bogren.
IN THIS EPISODE, YOU'LL LEARN ABOUT:
– Dealing with stress in the studio and when working in live sound
– Working with established bands: How to strike a balance of preserving their old sounds vs taking it in a new direction
– How to pick the right producer to work with
– Getting rid of layers in order to achieve clarity
– How to shape sounds at the source so that you don't have to fix it in the mix
– Getting great bass tones: How to use a multi-amp setup
– Creating a balanced low end between your kick, bass, and guitar tracks
– Working with blast beats and double kick: How to get them to sound clear in the mix
– How to use automation to make your mixes sound more exciting
To learn more about David Castillo, visit: http://davidcastillo.se/ and http://studiogrondahl.se/
To learn more tips on how to improve your mixes, visit https://masteryourmix.com/
Download your FREE copy of the Ultimate Mixing Blueprint: https://masteryourmix.com/blueprint/
Get your copy of the #1 Amazon bestselling book, The Mixing Mindset – The Step-By-Step Formula For Creating Professional Rock Mixes From Your Home Studio: https://masteryourmix.com/mixingmindsetbook/
Join the FREE MasterYourMix Facebook community: https://links.masteryourmix.com/community
To make sure that you don't miss an episode, make sure to subscribe to the podcast on iTunes or on Android.
Have your questions answered on the show. Send them to questions@masteryourmix.com
Thanks for listening! Please leave a rating and review on iTunes!