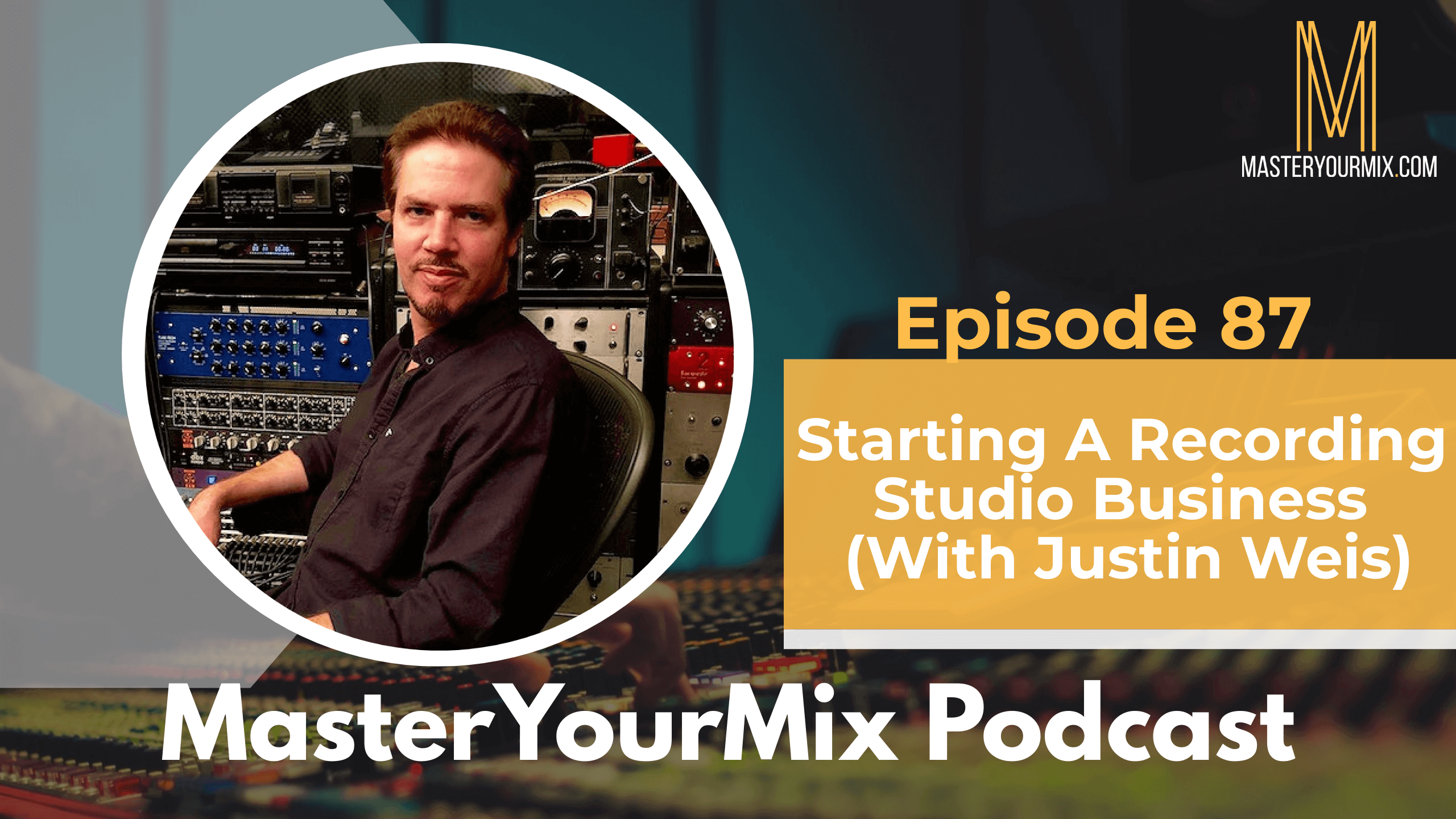 Justin Weis is a San Francisco, CA based audio engineer and owner/operator at Trakworx Mastering & Recording.  Justin has mastered, mixed, recorded or produced a wide variety of independent artists.  Some of his more well-known credits include: Sammy Hagar, Papa Roach, NOFX, Elliphant, Matt Nathanson, Larry Coryell, Agalloch, The Coup, B-Legit, Zion I, Berner and Andre Nickatina.  
His approach emphasizes analog outboard gear and tape, integrated with modern digital tools.  
Justin started out in the 1980s on electric guitar, bass and vocals in local Rock bands, then developed a love for home recording.  He graduated from California Recording Institute in 1994 and was hired as an instructor there.  
In 1995 he started Trakworx in a room within the school, then in 1997 he left teaching to create his own studio space.  In recent years Justin has become a full-time mastering engineer.
IN THIS EPISODE, YOU'LL LEARN ABOUT:
– Renting studios: How to keep your landlords happy
– Getting started with running a commercial studio
– Creating a business plan for your studio
– Building systems that make your studio stand out above your competition
– How to build a snowball of clients for your studio
– Niching down your audio services
To learn more about Justin Weiss, visit: https://www.trakworx.com/
To learn more tips on how to improve your mixes, visit https://masteryourmix.com/
Download your FREE copy of the Ultimate Mixing Blueprint: https://masteryourmix.com/blueprint/
Get your copy of the #1 Amazon bestselling book, The Mixing Mindset – The Step-By-Step Formula For Creating Professional Rock Mixes From Your Home Studio: https://masteryourmix.com/mixingmindsetbook/
Join the FREE MasterYourMix Facebook community: https://links.masteryourmix.com/community
To make sure that you don't miss an episode, make sure to subscribe to the podcast on iTunes or on Android.
Have your questions answered on the show. Send them to questions@masteryourmix.com
Thanks for listening! Please leave a rating and review on iTunes!