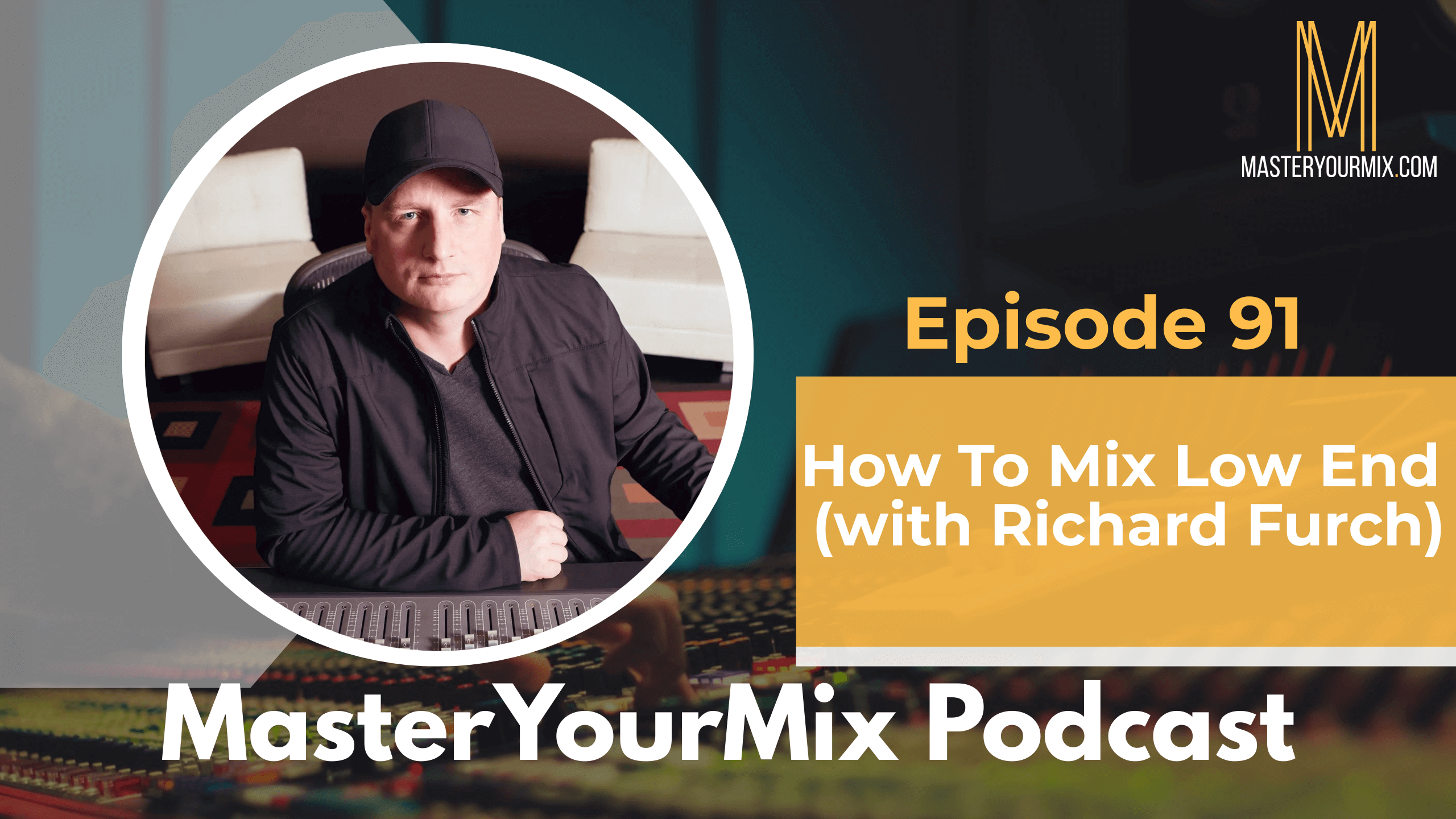 Richard Furch is a Los Angeles-based mix engineer with credits on 6 Grammy winning albums out of 23 nominated albums.
Starting out in New York, he was part of some of the seminal albums of the 2000's such as Outkast's "Speakerboxxx/The Love Below" and Usher's "Confessions" and critical darlings such as Fountains Of Wayne's "Stacy's Mom".
Moved to Los Angeles and he worked with all-time giants of the music industry such as Jimmy Jam and Terry Lewis. He was then tapped by the legendary Prince as mixer and engineer for his latest Gold-selling, chart-topping "Lotusflower/MPLSound" album.
With 25+ million records sold including 2 diamond selling projects, 1 billion+ YouTube views, and over 400 album credits to his name he continues to craft profoundly emotional mixes with exceptional sonics and ecstatic clients for the likes of Prince, Frank Ocean, Jay-Z, Tyrese, BJ The Chicago Kid, Tobi Lou, Rick Ross, Snoop Dogg, The Game, Leela James, India Arie, TGT, Boyz II Men, The Weeknd, Ledisi, K Michelle, Chaka Khan, JJ Lin, GEM, Tanya Chua and many many more.
IN THIS EPISODE, YOU'LL LEARN ABOUT:
– Making yourself indispensable as an engineer
– The importance of "the hang"
– How to make a personal connection with your clients in a digital era
– Why mixing in analog can actually make your tracks sound worse
– Preparing your files for mixing
– Taking chances and experimenting with creative ideas
– Preserving an artist's vision by using their rough mixes
– How to mix low end
– Achieving clarity with your vocals
– Picking the right vocal effects
To learn more about Richard Furch, visit http://richardfurch.com/
To learn more tips on how to improve your mixes, visit https://masteryourmix.com/
Download your FREE copy of the Ultimate Mixing Blueprint: https://masteryourmix.com/blueprint/
Get your copy of the #1 Amazon bestselling book, The Mixing Mindset – The Step-By-Step Formula For Creating Professional Rock Mixes From Your Home Studio: https://masteryourmix.com/mixingmindsetbook/
Join the FREE MasterYourMix Facebook community: https://links.masteryourmix.com/community
To make sure that you don't miss an episode, make sure to subscribe to the podcast on iTunes or on Android.
Have your questions answered on the show. Send them to questions@masteryourmix.com
Thanks for listening! Please leave a rating and review on iTunes!