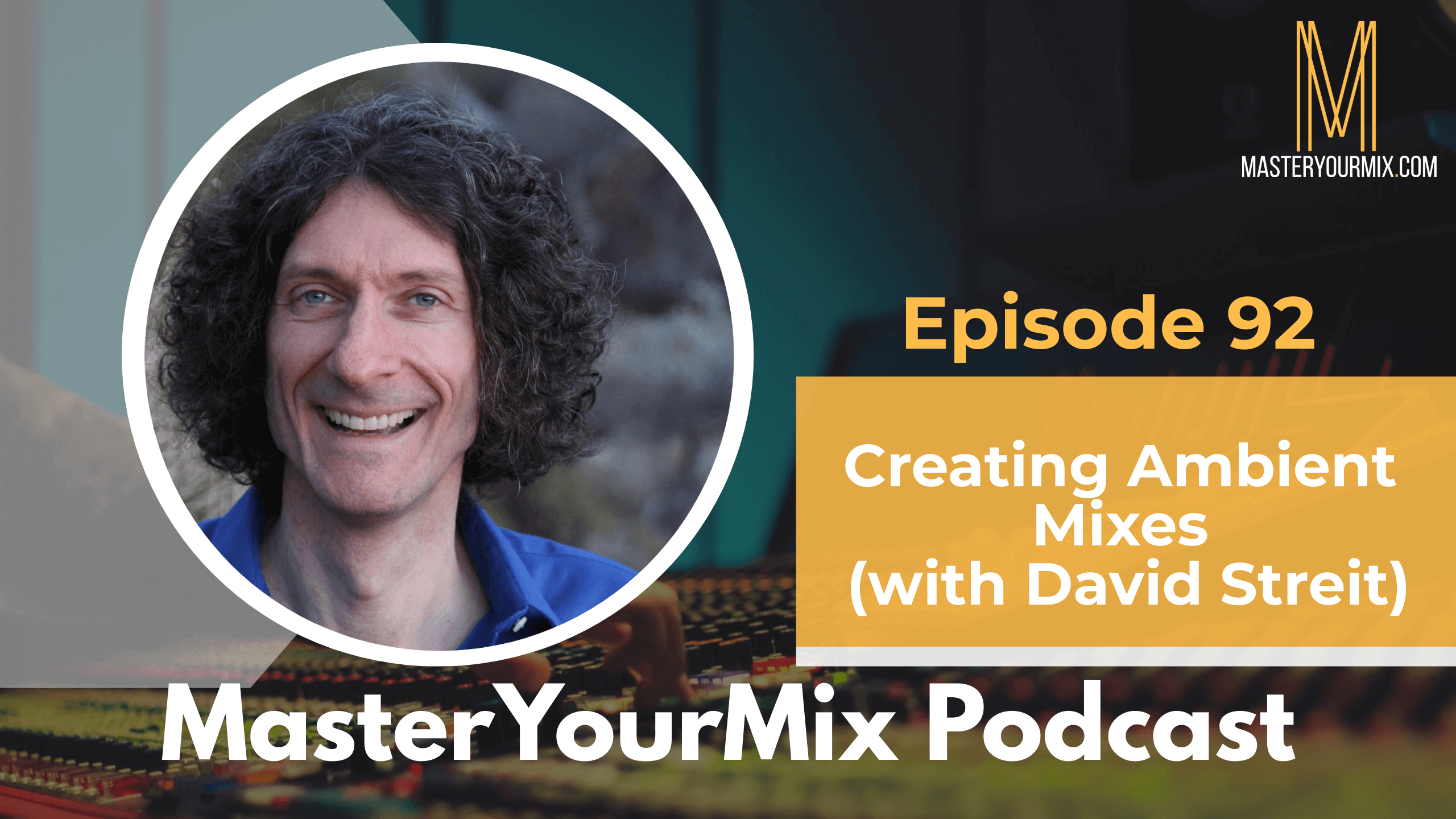 David Streit is a Portland-based producer, mixer, recording, and live sound engineer who has worked with artists such as Ben Folds, Toby Keith, Henry Rollins, Johnny Cash, and more.
Being an avid concertgoer, he started working in clubs and venues in his hometown of Louisville, Kentucky. Later moving to Nashville to become a recording engineer, David learned the ropes and further developed his recording skill assisting and learning from the engineers who came before him. Eventually, he became an engineer and producer himself and has been a freelance audio engineer for various concerts, festivals, recordings, and video shoots. He loves being part of the amazing vibrant music community in Portland.
IN THIS EPISODE, YOU'LL LEARN ABOUT:
– Becoming an engineer without being a musician
– Why working in live sound will get you more clients for your studio
– Mixing live albums vs in-studio recordings
– Why gates aren't always a good idea to use
– Working with bleed vs against it
– How to capture ambience in your recordings
– How distance affects depth
– Finding the optimal positioning in a room for your instruments
– Which instruments to record in mono vs stereo
– How to choose the right reverbs
– Why it is important to apply additional processing to your effects
– Working with early reflections
To learn more about David Streit, visit: https://www.davidstreit.com/
To learn more tips on how to improve your mixes, visit https://masteryourmix.com/
Download your FREE copy of the Ultimate Mixing Blueprint: https://masteryourmix.com/blueprint/
Get your copy of the #1 Amazon bestselling book, The Mixing Mindset – The Step-By-Step Formula For Creating Professional Rock Mixes From Your Home Studio: https://masteryourmix.com/mixingmindsetbook/
Join the FREE MasterYourMix Facebook community: https://links.masteryourmix.com/community
To make sure that you don't miss an episode, make sure to subscribe to the podcast on iTunes or on Android.
Have your questions answered on the show. Send them to questions@masteryourmix.com
Thanks for listening! Please leave a rating and review on iTunes!