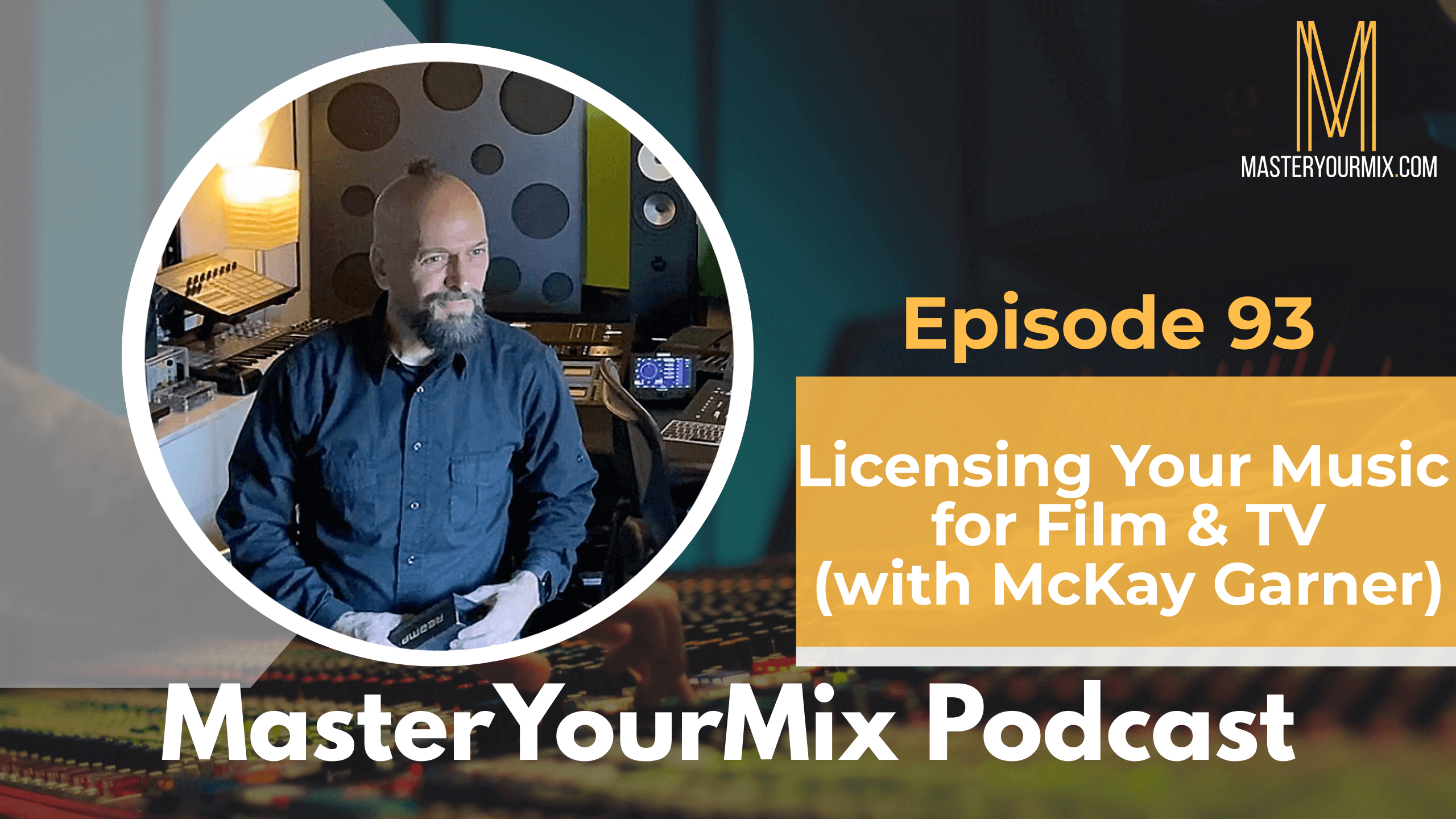 McKay Garner is a producer, engineer, mixer, multi-instrumentalist, and composer who has worked on records for artists such as J Dilla, Red Hot Chili Peppers, Mike Shinoda/Linkin Park, Michael Buble, Dead & Company/Mickey Hart. In addition to working with recording artists, he has made music that has been featured in films such as the Transformers movie, in video games, and for television shows such as Total Recall, America's Next Top Model, Grey's Anatomy, and many more. 
IN THIS EPISODE, YOU'LL LEARN ABOUT:
– How the arrangement of a song affects the clarity of a mix
– Layering tracks: How to strategically build your song layers for maximum impact
– Creating contrast in your mix in order to make your songs sound clearer, bigger, wider, and deeper
– Establishing the primary role of each instrument in your mix
– Producing albums that feel authentic
– Writing music for film, tv, and video games
– The different revenue streams to explore for composers
– How to find the right people to contact to get your music licensed
– How watching TV credits can make you money
To learn more about McKay Garner, visit: https://www.mckaygarner.com/
To learn more tips on how to improve your mixes, visit https://masteryourmix.com/
Download your FREE copy of the Ultimate Mixing Blueprint: https://masteryourmix.com/blueprint/
Get your copy of the #1 Amazon bestselling book, The Mixing Mindset – The Step-By-Step Formula For Creating Professional Rock Mixes From Your Home Studio: https://masteryourmix.com/mixingmindsetbook/
Join the FREE MasterYourMix Facebook community: https://links.masteryourmix.com/community
To make sure that you don't miss an episode, make sure to subscribe to the podcast on iTunes or on Android.
Have your questions answered on the show. Send them to questions@masteryourmix.com
Thanks for listening! Please leave a rating and review on iTunes!