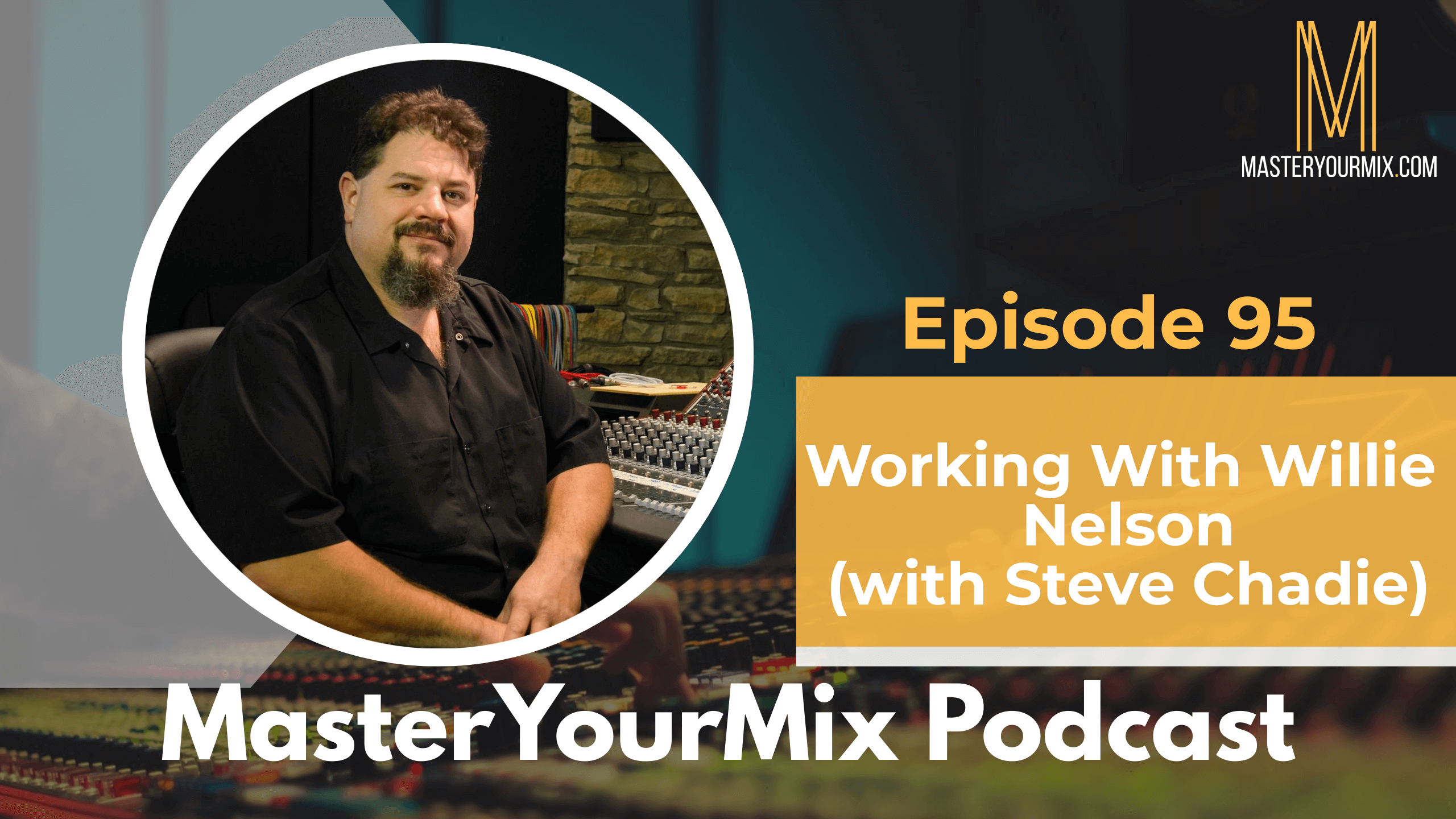 Steve Chadie, a 25+ year veteran of the recording industry, began his career as an intern at Willie Nelson's Pedernales recording studio in 1995, quickly working his way up to Assistant Engineer for Larry Greenhill.
He stayed on at Pedernales until the doors closed commercially in 2012. He still records Willie Nelson at the facility, however, including vocals and guitar on "Last Man Standing", "My Way" (for which he received a Grammy for Best Traditional Pop Vocal Album), "God's Problem Child", "Willie Nelson and The Boys", and "Summertime -Willie Nelson sings Gershwin". 
Most recently, Steve co-produced "The Willie Nelson Family", a collection of songs done with his band in March 2019 and with his immediate family at the beginning of the pandemic in April 2020.
Other credits with Willie include tracking engineer on "Heroes", "Let's Face The Music And Dance", "Django And Jimmie" (Willie's collaboration with Merle Haggard in 2015) and mixing on "December Day", a collection of work he recorded with Willie and his sister Bobbie in between touring on impromptu sessions that date as far back as 2004. 
Steve has been awarded a double platinum record for Los Lonely Boys "Heaven" and was nominated for a Grammy for the song "Heaven", as well. He has recorded and/or mixed five Los Lonely Boys records since their debut release. 
Other accolades include a triple platinum record for work done on Sublime's "Sublime" and a platinum record for work on Hillary Duff's self titled recording "Hillary Duff". In addition, he has been awarded a gold record for work done on Kenny Wayne Shepherd's "Live On" CD. 
IN THIS EPISODE, YOU'LL LEARN ABOUT:
– Working with Willie Nelson
– Being reliable
– How to get artists to keep hiring you
– Why you should always be "rolling" when in the studio
– Riding vocals as you record them
– Recording brushes on a drum kit
– How to record acoustic guitars
– Mono vs stereo recording techniques on guitars: When and where to use them
– Steve's technique for creating wide-sounding acoustic guitars
– Experimenting in the studio without slowing down a session
To learn more about Steve Chadie, visit: https://stevechadie.com/
To learn more tips on how to improve your mixes, visit https://masteryourmix.com/
Download your FREE copy of the Ultimate Mixing Blueprint: https://masteryourmix.com/blueprint/
Get your copy of the #1 Amazon bestselling book, The Mixing Mindset – The Step-By-Step Formula For Creating Professional Rock Mixes From Your Home Studio: https://masteryourmix.com/mixingmindsetbook/
Join the FREE MasterYourMix Facebook community: https://links.masteryourmix.com/community
To make sure that you don't miss an episode, make sure to subscribe to the podcast on iTunes or on Android.
Have your questions answered on the show. Send them to questions@masteryourmix.com
Thanks for listening! Please leave a rating and review on iTunes!