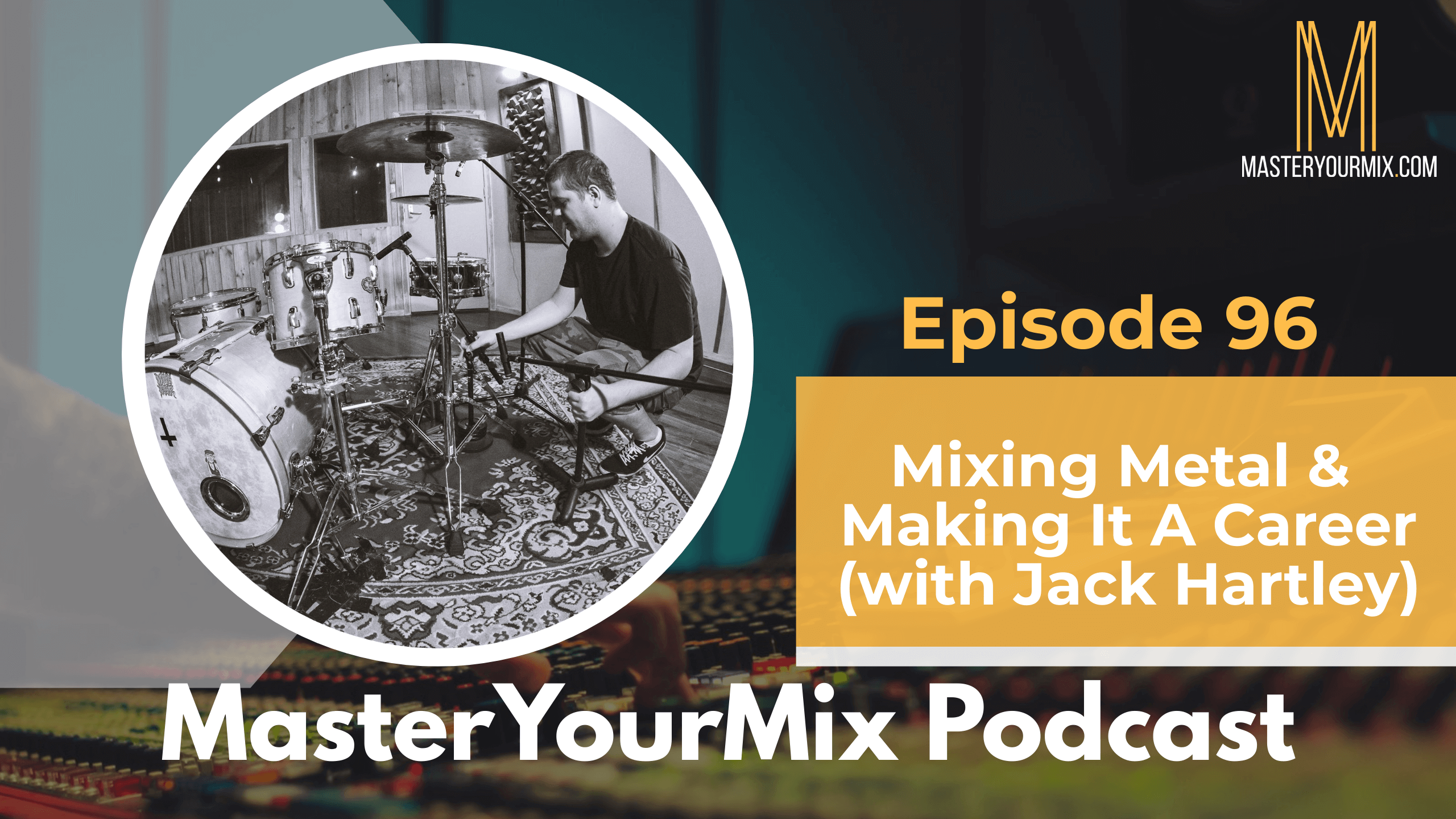 Jack Hartley is an Australian producer and audio engineer who works from Interim Recording Studios in the heart of the Adelaide CBD.
With over 15 years of experience as a musician/songwriter, Jack's toured extensively throughout Australia, New Zealand, Southeast Asia and Japan. On the audio front, Jack's a chameleon of the many sub-genres of heavy music, having worked with a number of acts – including Truth Corroded, Hidden Intent, Relapse, Werewolves, Shatter Brain, and many more.
IN THIS EPISODE, YOU'LL LEARN ABOUT:
– Getting started with finding clients
– How to make your audio skills feel second-nature to you
– Branding your studio – Should you use your name or make up a business name?
– The power of having mentors
– The difference between running your studio as a business vs a hobby
– EQing low-tunes guitars
– Mixing screaming vocals: How to use compression to control your dynamics
– How to track vocals without burning out a singer
– Jack's technique for tracking kick drums so that you end up with cleaner sounding room tracks and better sounding kicks
– Using automation on drums
– Dealing with egos in the studio
To learn more about Jack Hartley, visit: https://www.jackhartleyaudio.com/
To learn more tips on how to improve your mixes, visit https://masteryourmix.com/
Download your FREE copy of the Ultimate Mixing Blueprint: https://masteryourmix.com/blueprint/
Get your copy of the #1 Amazon bestselling book, The Mixing Mindset – The Step-By-Step Formula For Creating Professional Rock Mixes From Your Home Studio: https://masteryourmix.com/mixingmindsetbook/
Join the FREE MasterYourMix Facebook community: https://links.masteryourmix.com/community
To make sure that you don't miss an episode, make sure to subscribe to the podcast on iTunes or on Android.
Have your questions answered on the show. Send them to questions@masteryourmix.com
Thanks for listening! Please leave a rating and review on iTunes!