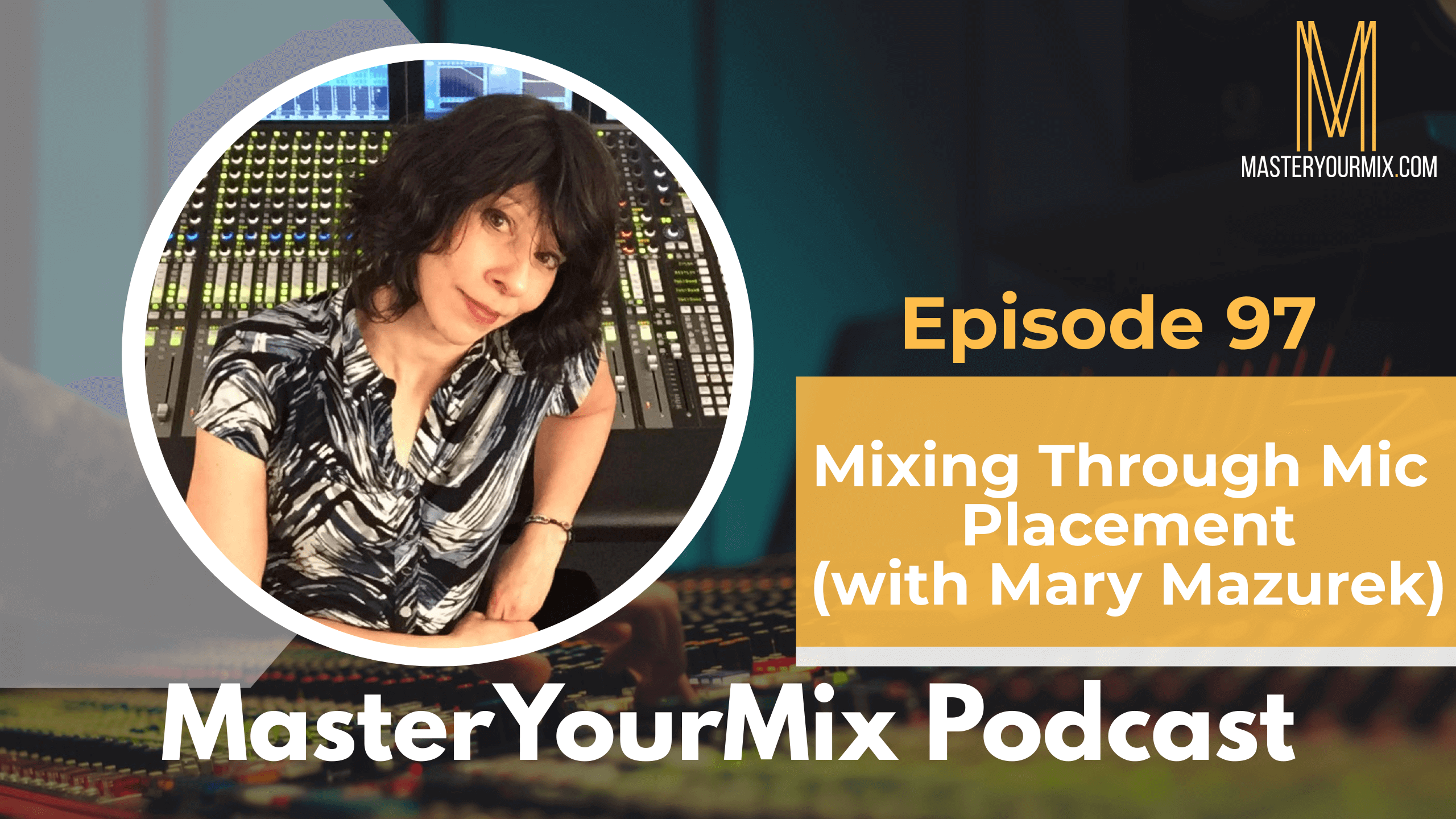 Mary Mazurek is a GRAMMY-nominated recording engineer. Her nomination was awarded at the 61st Annual Grammy Awards in the category of Best Engineered Album, Classical. She is also a broadcaster and radio producer. Her work is regularly featured on WFMT Radio, WFMT.com, and through the European Broadcast Union. Her credits include Alec Baldwin, The Chicago Chorale, The Chicago Symphony Orchestra, Charles Earland, Michael Feinstein, International Music Foundation, Justice Ruth Bader Ginsburg, Kronos Quartet, LA Guitar Quartet, Howard Levy, Lyric Opera of Chicago, The New York Philharmonic, Yo-Yo Ma, Johnnie Hammond Smith, Dr. Lonny Smith, and many others. Her recordings appear on the Bellissima, Cannonball, Çedille, Delmark, Lyon & Healy, MSR, Naxos, Random House, Sheridan, and Sounds True labels.
She began teaching in the Audio Arts and Acoustics Department of Columbia College in 1995 as an adjunct professor, and now also teaches at DePaul University. She received her MFA in Interdisciplinary Arts Columbia College in 2011 and her PhD in Philosophy, Aesthetics, and Art Theory from IDSVA in 2022 while maintaining an active recording career. Additionally, she is a sought-after educator and speaker who enjoys contributing in the classroom and on panels and committees within her industry and beyond. Dr. Mazurek serves as a role model and advocates for women in the recording industry, which presently is less than 5% female. She has served as a governor, and Classical Task Force Chairperson for the Chicago Chapter of the Recording Academy. She is currently the DEI Chairperson for the Audio Engineering Society. She loves sharing her sonic insights across disciplines.
IN THIS EPISODE, YOU'LL LEARN ABOUT:
– Finding your niche vs. it finding you
– Recording classical music
– Mixing through mic placement
– Stereo micing techniques
– Checking for phase issues with stereo micing
– Using reverb to create depth vs. capturing the sound of the room
– Mixing live-to-air performances
– How to record a band with only two microphones
– Creating a "meter-stick" mix through gainstaging
– using parallel compression
To learn more about Mary Mazurek, visit: https://www.marymazurek.com/
To learn more tips on how to improve your mixes, visit https://masteryourmix.com/
Download your FREE copy of the Ultimate Mixing Blueprint: https://masteryourmix.com/blueprint/
Get your copy of the #1 Amazon bestselling book, The Mixing Mindset – The Step-By-Step Formula For Creating Professional Rock Mixes From Your Home Studio: https://masteryourmix.com/mixingmindsetbook/
Join the FREE MasterYourMix Facebook community: https://links.masteryourmix.com/community
To make sure that you don't miss an episode, make sure to subscribe to the podcast on iTunes or on Android.
Have your questions answered on the show. Send them to questions@masteryourmix.com
Thanks for listening! Please leave a rating and review on iTunes!