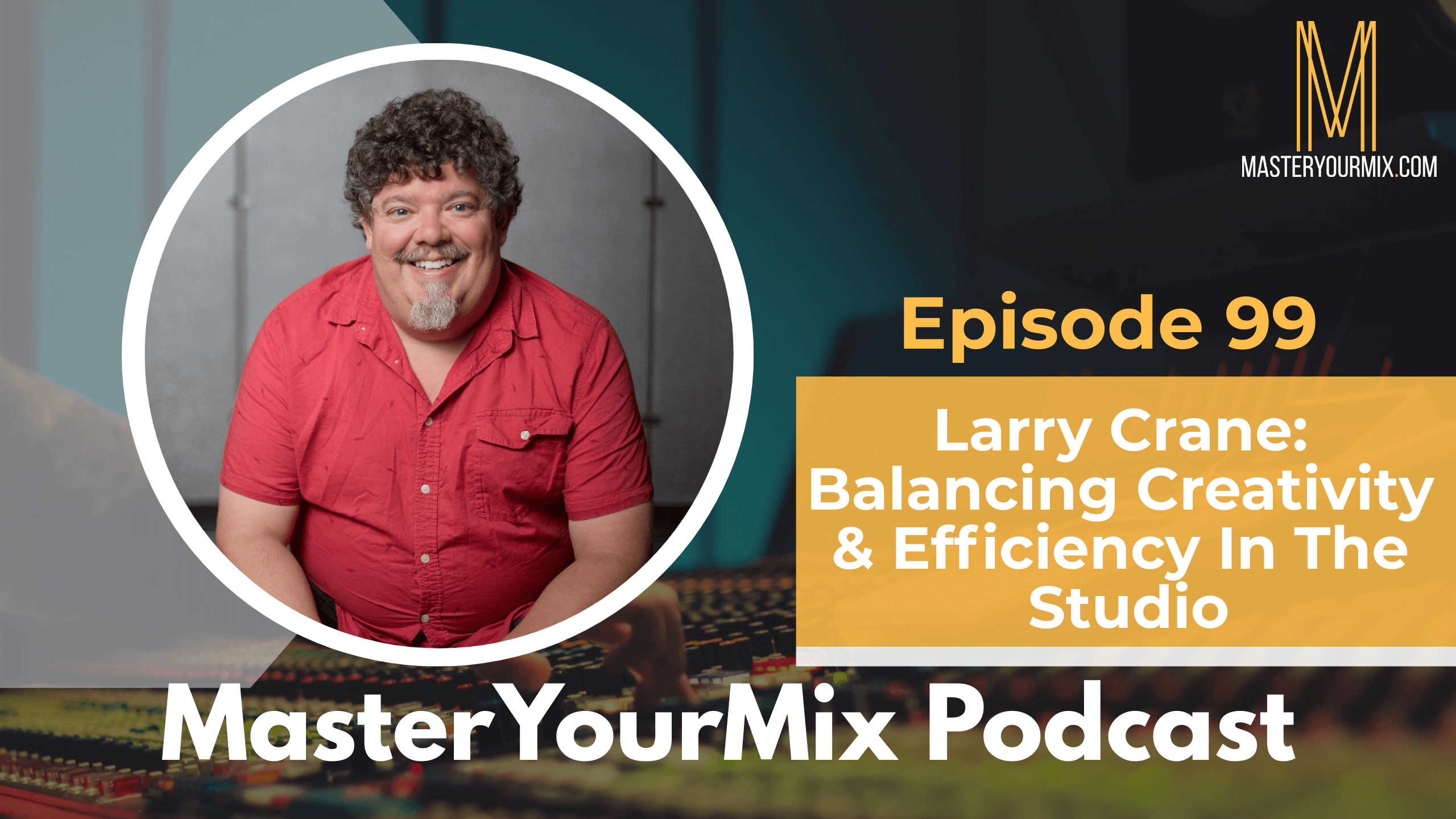 Larry Crane is the editor and founder of Tape Op Magazine (est.1996), owner of Portland's Jackpot! Recording Studio (est.1997), a freelance producer/engineer/mixer who has worked internationally, and archivist for the Estate of Elliott Smith.
He's worked with artists like Sleater-Kinney, The Decemberists, Jenny Lewis, M. Ward, The Go-Betweens, Elliott Smith, Stephen Malkmus, Wooden Shjips, Quasi, David J, She & Him, Richmond Fontaine, and more.
His music recording courses at Linkedin Learning feature over 12 hours of real recording tips and tricks. He's spoken on and moderated panels about recording for TapeOpCon, SXSW, NXNW, NARAS, AES, and CMJ.
He has worked in the past as a record label owner, radio station music director, DJ, record distributor sales, freelance music journalist and bass player (in bands since 1984, including Elephant Factory, Vomit Launch, and the Sunbirds).
In 2019 he was inducted into the Oregon Music Hall of Fame.
IN THIS EPISODE, YOU'LL LEARN ABOUT:
Adapting to new technologies
Amp Sims vs real amps
Creative ways of finding your unique sound
Imitation vs originality: How they affect your productions
Avoiding the trap of constantly wanting to experiment
Why the simple approach is often best when recording and mixing
Setting expectations for your sessions
How to make your sessions faster
To learn more about Larry Crane, visit: https://larry-crane.com/
To learn more about Jackpot Recording, visit: http://jackpotrecording.com/
To learn more about TapeOp, visit: https://tapeop.com/
To learn more tips on how to improve your mixes, visit https://masteryourmix.com/

Download your FREE copy of the Ultimate Mixing Blueprint: https://masteryourmix.com/blueprint/

Get your copy of the #1 Amazon bestselling book, The Mixing Mindset – The Step-By-Step Formula For Creating Professional Rock Mixes From Your Home Studio: https://masteryourmix.com/mixingmindsetbook/

Join the FREE MasterYourMix Facebook community: https://links.masteryourmix.com/community

To make sure that you don't miss an episode, make sure to subscribe to the podcast on iTunes or on Android.

Have your questions answered on the show. Send them to questions@masteryourmix.com

Thanks for listening! Please leave a rating and review on iTunes!