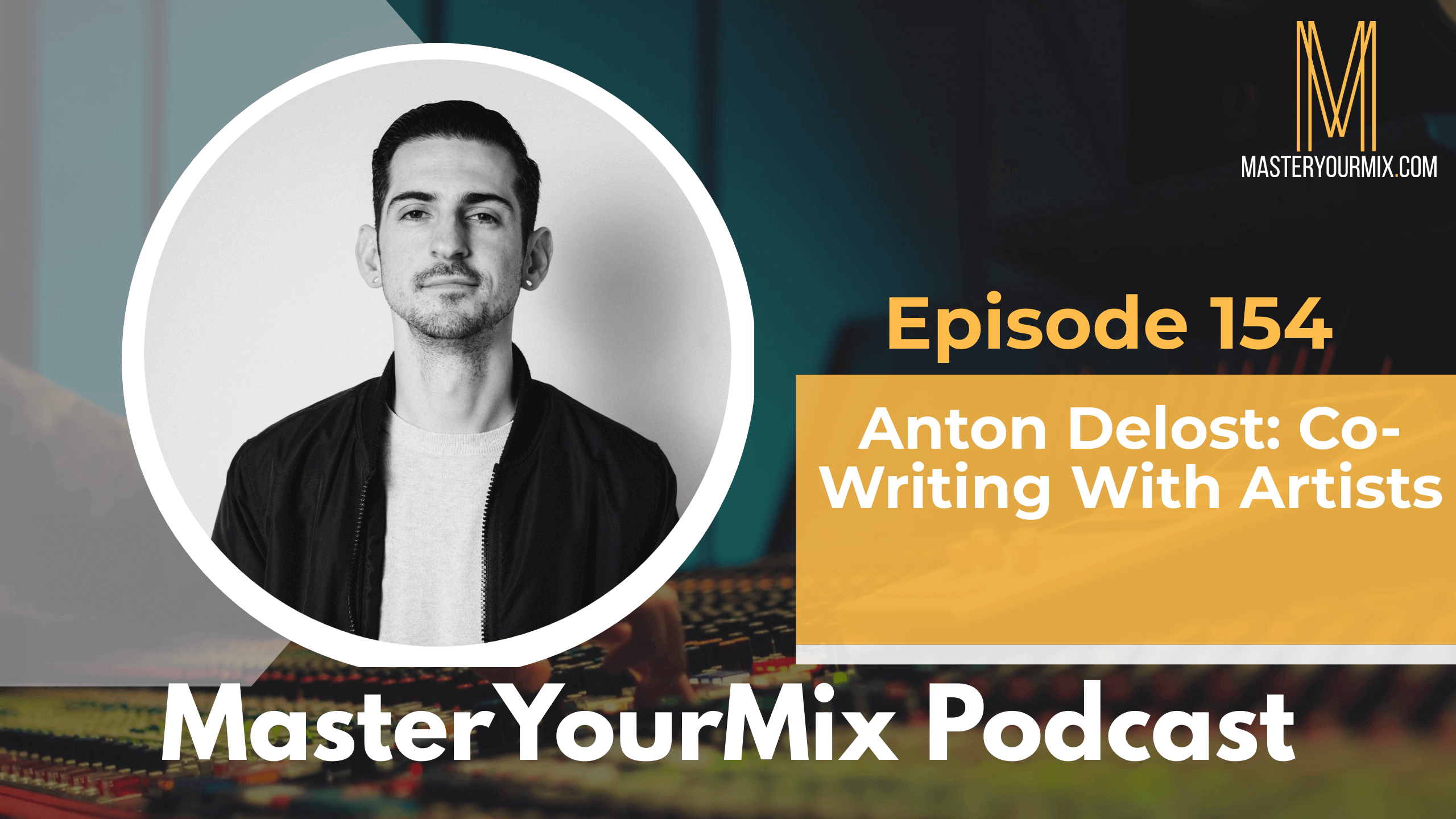 Anton Delost is a fast-rising producer, writer, and mixer who has recently relocated to Los Angeles, CA from his hometown of Toronto, ON.
He has become hugely in demand through his work with acts such as State Champs, The Story So Far, Silverstein and Cleopatrick. 
In the rock space, recent work with Highly Suspect, Saint Asonia and BRKN LOVE has seen his work crack Canadian Rock Radio Top 10 and US Active Rock Radio Top 40 on multiple occasions.
He has also worked in alt-pop territories with acts such as Hollow Coves, Ryan Oakes and Cory Wells.
IN THIS EPISODE, YOU'LL LEARN ABOUT:
Focusing on the skills that you're most passionate about

Seeing things from the artist's perspective

How to create word-of-mouth for your studio

Knowing how much/little to add to a song's production

Compromising with artists

Finding the hook of a song

How the arrangement of a song can make mixing easier

Co-writing with artists

Discussing royalty splits

Understanding the business of royalty collection
To learn more about Anton Delost, visit: http://antondelost.com/
To learn more tips on how to improve your mixes, visit https://masteryourmix.com/
Download your FREE copy of the Ultimate Mixing Blueprint: https://masteryourmix.com/blueprint/
Get your copy of the #1 Amazon bestselling book, The Mixing Mindset – The Step-By-Step Formula For Creating Professional Rock Mixes From Your Home Studio: https://masteryourmix.com/mixingmindsetbook/
Join the FREE MasterYourMix Facebook community: https://links.masteryourmix.com/community
To make sure that you don't miss an episode, make sure to subscribe to the podcast on iTunes or on Android.
Have your questions answered on the show. Send them to questions@masteryourmix.com
Thanks for listening! Please leave a rating and review on iTunes!