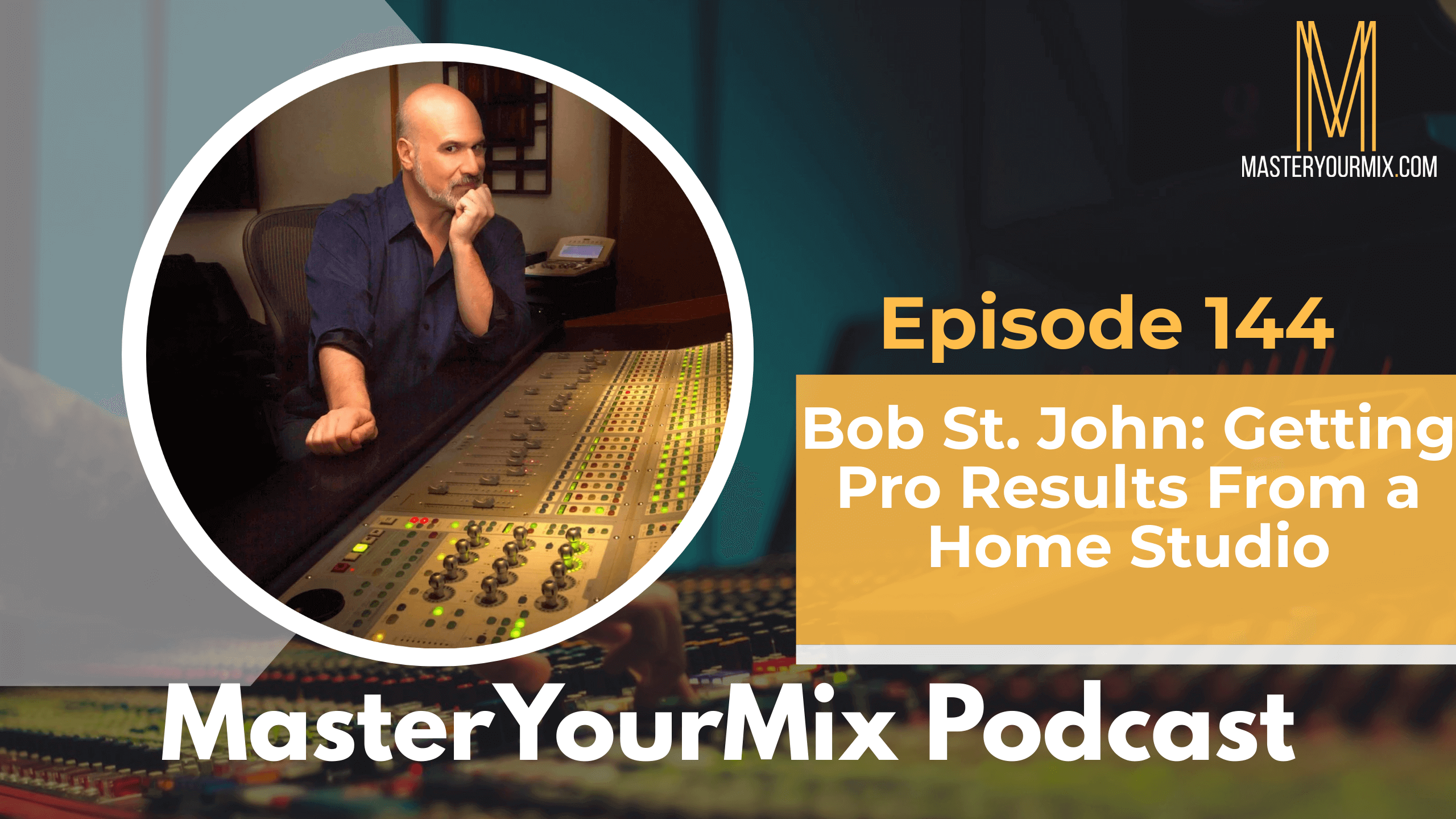 As a professional mixing/recording engineer of over 30 years of experience, music is his life and passion. With numerous Grammy, Billboard Latino and Dove awards and nominations, and record sales in excess of 50 million units, Bob has been the one choice of many artists, project after project. His projects include work with Duran Duran, Collective Soul, Extreme, Black: Guayaba, La Secta All-Star, Dokken, and Bacilos, and in the Latin Christian market, Marcos Vidal, Rene Gonzalez, Julissa, Samuel Hernandez and Roberto Orellana.
IN THIS EPISODE, YOU'LL LEARN ABOUT:
Why working in live sound is a great way to get clients

Working with Extreme and Collective Soul

The importance of networking

Understanding your own strengths and weaknesses

Having skills that apply to multiple genres

Finding inspiration to guide your mix decisions

Being open to constructive criticism

Getting great guitar tones

Bob's go-to mic choices for recording guitars

Getting great guitar tones

Budget mics that sound great

How to avoid "red-light syndrome"

Why home studios can actually produce better results

Why it isn't always a good idea to use outboard gear

The reason you only need to record guitars with one mic

Understanding phase

Organizing your sessions

How to calibrate your ears to make sure you can analyze your mixes accurately
To learn more about Bob St. John, visit: https://bobstjohn.com/
To learn more tips on how to improve your mixes, visit https://masteryourmix.com/
Download your FREE copy of the Ultimate Mixing Blueprint: https://masteryourmix.com/blueprint/
Get your copy of the #1 Amazon bestselling book, The Mixing Mindset – The Step-By-Step Formula For Creating Professional Rock Mixes From Your Home Studio: https://masteryourmix.com/mixingmindsetbook/
Join the FREE MasterYourMix Facebook community: https://links.masteryourmix.com/community
To make sure that you don't miss an episode, make sure to subscribe to the podcast on iTunes or on Android.
Have your questions answered on the show. Send them to questions@masteryourmix.com
Thanks for listening! Please leave a rating and review on iTunes!